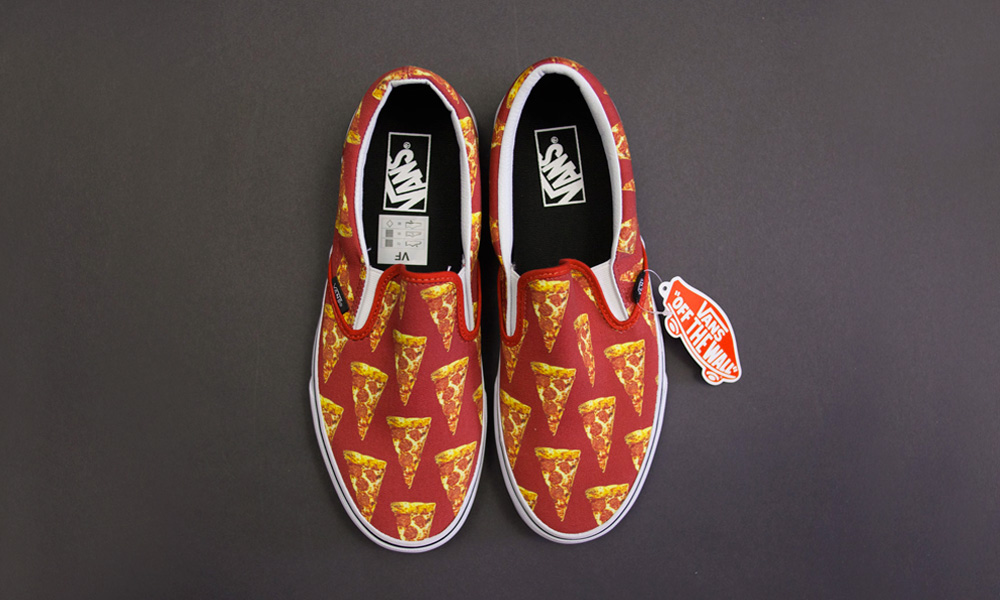 It's pizza week! To celebrate we rounded up our Top 10 Pizza themed things we've discovered over the last few years. We're always on the lookout for items that nod to our favorite on the go snack. Hell, Our favorite meal really. THe is nothing better than the slice but wearing, sending or sharing a pizza based product or event is a second best in our books. With that we'll jump right in to the list.
10. Pizza Card – A puntastic card that also has my favorite food front and center. Giving this to my wife is like saying I love you more than anything in the know universe being that pizza ranks #2 just after her.
9. Roccbox Portable Pizza Oven – When we saw this we had to have it. We validated this spend by calling it a right of passage for our Italian-American heritage. Truth is this might be the best solution to the age old Italian dilemma, "How can I make authentic Neapolitan pizza in my back yard if I can't get any of my baking devices over 600 degrees unless I spend $2000."
8. Pizza Pin – Not only do we love to eat that crispy crust, bubbling cheese and aromatic triple meat topping BUT, we'll wear it on our lapel. Jen Adrion and Omar Noory make lots of perfect little, delicious items.
7. Pizza Battle T-Shirt – This Pizza Battle T-Shirt will do the trick the next time we have to fly to Chicago. Although, you wouldn't catch me wearing this in Naples. Those guys will take a life for an offense of this magnitude.
6. Pocket Pizza Notebook – Gold Teeth Brooklyn decided to smash the foodie and the Brooklynite together by borrowing the big players form factor and creating a food focused series of pocket notebooks.
5. Pizza Love Party Napkins – The genius behind these paper proclamators is a company called, Creative Converting. They make eating extra fun and take parties to a level your five year old, and maybe your 35 year old, will love.
4. Pizza Wrist Watch – This line of craveable Food Wrist Watches calls for a time out. We, of course, would opt for the center image so that it's always pizza time o'clock in our dough filled, tomato sauce world.
3. Gozney Dome Pizza Oven – The Gozney Dome brings pro level operations and modernized old school aesthetics to your back yard. Spring is around the corner. Vaccination availability seems to be picking up pace. There will be a group of backyard revelers stopping over sooner than you may think.
2. Extra Large Pizza Pie T-Shirt – You love 🍕. Your family loves 🍕. Your best friend loves 🍕. Yet none of you have an Extra Large Pizza Pie T-Shirt yet. Makes a great gift for the slice junky in your circle and, if that's you, well treat yourself. Think of it like a couple extra toppings on that next corner shop slice.
1. Vans Pizza Slip-ons – Marry the classic slip on to a classic slice. If they say you can't have your pie and wear it too, this just changed the rules.