Things that make you go mmm.
Forking Tasty is a product and events guide for the insatiable foodie. Inside our pages you'll find gastro gear, delicious stories, and insider info on all the stuff, experiences and places foodies freak over. Purposefully, you won't find that much actual food. We leave that to our friends at The Infatuation.
This all started as a place for J. and Anthony Anello to chronicle their worldwide gastro-adventures. They then added a supperclub with a goal to bring back dinnertime. As they made there way back and forth across the globe, the brothers grabbed up all the fun, new, interesting and unusual food finds they discovered. Today, Forking Tasty, chronicles these stories, stuff and events for foodies like you to slurp up between your own gourmet fueled escapades. We hope you find something intriguing. If you have a great food find of your own please holler. We love to hear from likeminded peeps.
Stuff
This is everything from artisanal jams to reclaimed, barn wood, cutting boards to cheeky, food inspired, t-shirts. You need a gift?. Start here. It's ok to treat yourself too.
Stories
These are our behind-the-scene moments of discovery. Sometimes they double as travel guides. Sometimes they are deep cultural stories. Other times they just chronicle tasty bites along our journey.
Events
We know you're always looking for the next tasty event. Besides our own suppers, we'll make sure you're in the know about the best food experiences from the world's food capitals and beyond.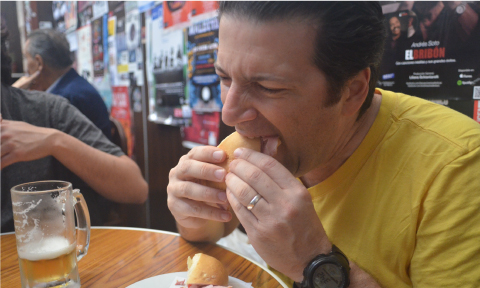 J. Anello
J.'s the kid who got his paper ripped up at the end of math class in 5th grade because he drew a cartoon instead of solving algebra equations. This creative thing, mixed with his passion for the new, has propelled him through some interesting jobs, countries, situations and meals. He's a maker, brand marketer, eater, designer, writer and bread breaker. Sometimes these worlds overlap. That makes him smile. Despite this professional and personal diversity, he wakes up everyday with the same two questions on his mind. "How can I have as much fun as possible today? and What will I eat during that fun?"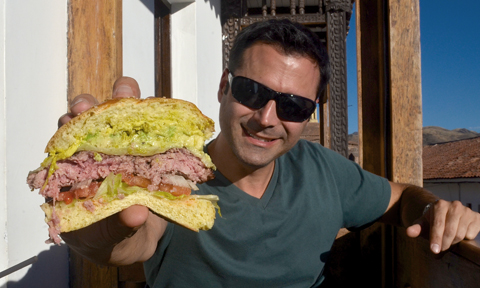 Anthony Anello
Ant was the quieter brother but far better looking. His reserved nature made him an expert in listening. Over the years he's listened to people and places across 6 of the 7 continents by marring his love of food, travel and photography with a professional career in the travel industry. A few years ago he was diagnosed with diabetes. This gave his food explorations a whole new approach. Being more educated about his body allowed him to listen to food, culture and people in a completely different tone. Right now Anthony is probably making yet another sandwich.
Sources
We take sourcing REALLY seriously. In today's world we all have access to so much via this crazy internets thing. There are amazing people out there curating some great finds. We call many of them friends BUT that's no excuse for not given credit. You'll notice in many of our posts we list and link to where we discovered the product or event as well as who originally discovered it. We love this transparency. If you are sending us a tip please include where (URL) and who (social) you found it if applicable. In many cases that might be YOU and that's awesome.