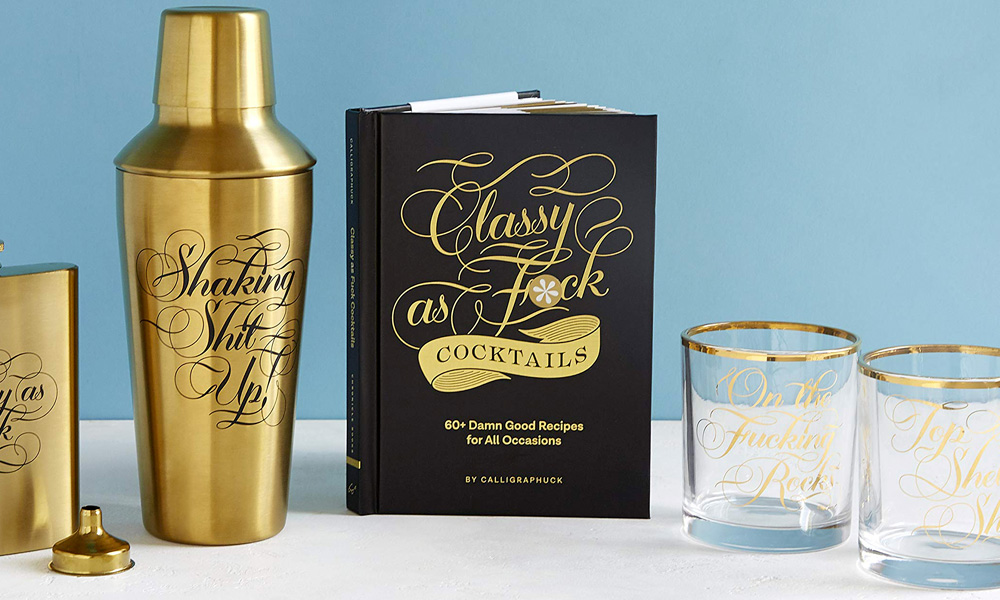 You don't have to be Ryan Seacrest to Close 2020 with the Perfect Classy AF Cocktails.
Tonight most celebrate the beginning of a new year. Oddly, I always thought we were celebrating the closing of the previous year. To that end, the close of the notorious 2020 seems like an appropriate moment for my type of celebration. For such a monumental celebration you need to summon the classy AF in all aspects of your evening. That walk from your bedroom to your living room party will be your own personal red carpet tonight. Make sure those sweatpants are
bedazzled
AF. Hell maybe even throw on that tiara. In addition prepare your imbibe plan appropriately with a Kindle download of the
Classy AF Cocktails
book. Special attention to the author
Calligraphuck
. Great name and secret designer/comedian persona. Inside you will find the classics done classy (as the name implies) but the real win is the snarky setups to each drink. Said to celebrate the fine arts of drinking and swearing, the intro paragraphs to each cocktail set the mood with phrases like "When the day hands you your ass" OR "Sure the Cosmo may have fallen out of fashion but it definitely doesn't have a stick up it's ass." This is language we can get behind especially as we bid ado to our the evils of 2020. This falls in line with my 2020 daily rituals of foul mouthed mundane moments like my use of the equally abrasive
Carrot weather app
. We're starting with the classiest take out pizza and a Sbagliato, quickly moving on to Negronis and will most likely wake up still holding the remnants of an old fashioned. We hope you have as much revelry as possible shutting down the year that shut us ALL down. See you in 2021 hopefully in a effectively vaccinated, eradicate COVID world.