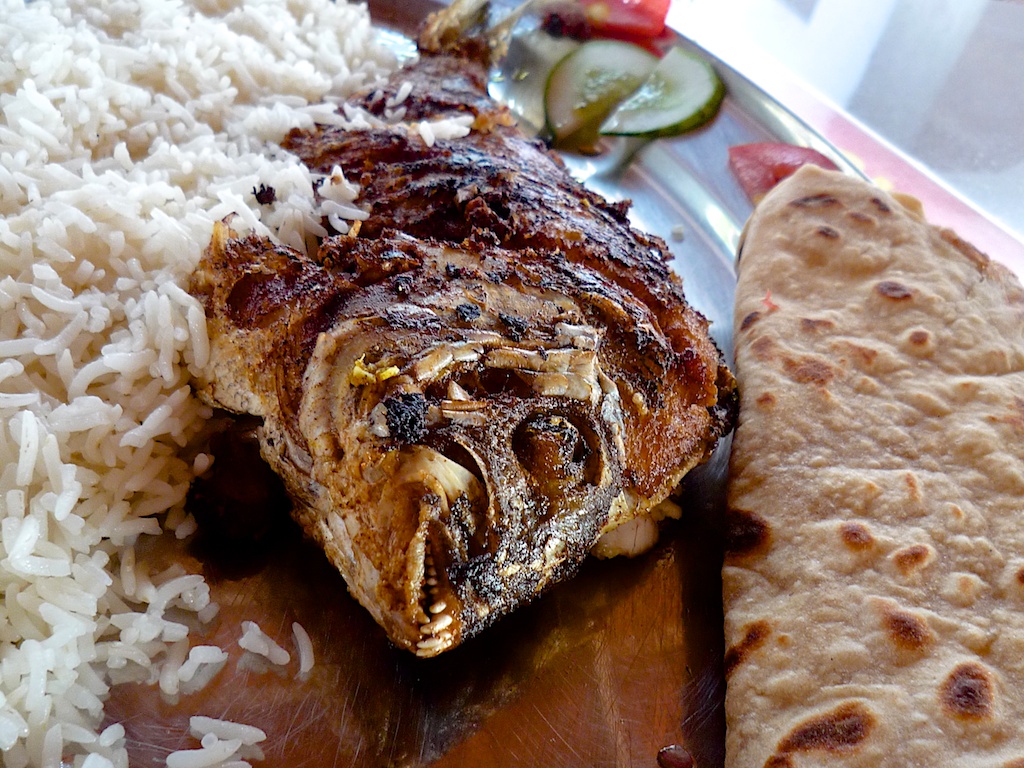 If you are reading this the day it was posted I am in India. This is NOT what I ate today but what I ate back in 2009 on a day I let India make my itinerary for me. I chose to post this REHEATED today to accent my return to this wonderful country for a very special reason. I am here to participate in my amazing sister-in-law and her fiancé Bob's marriage. In addition to that magic, I am also meeting all of Missus Tasty's extended family for the first time. I can't wait to share the images, moments and food from this trip. Until than I thought it only right that this weeks Friday post be from my past Indian adventures.
Back in 2009 I started this day by renting a motor bike to explore the nearby town of Agonda. The nearly desolate beach, depicted in the image below, framed up what my Goan experience had been thus far. A place where royal cows could co-occupy a stretch of beach with a western, solo, yogi seemed like the right place to relax and soak in the land.
I found myself hungry and so I bellied up to Dersy Bar and Restaurant, one of three restaurants in town. Sticking with fish, as I did in Palolem, I asked and ordered what was freshest. This simple, tandoor roasted bream (maybe a snapper, I forget) came with a fluffy pile of jasmine rice and a warm paratha. As my tradition mandated, I sipped a Kingfisher between bites and allowed only the simplest thought to pass through my mind like, I wonder when the next big wave will crash on shore.
My trip back, via scooter, held pause at my second largest, artistic fascination after Indian trucks…the bus stop. Adorned with hand painted advertisements I couldn't help but pause to admire this odd blend of street art and marketing. Seconds after I snapped the below picture a man wondered through my frame. He turned to me, speaking no english, and gestured to my scooter. I would never even entertain the idea of picking up a hitchhiker in the states but in Goa, on a scooter, it was a whole different mind set. Little was spoken as we rode the breeze back through the lowlands to Palolem but I could tell we both enjoyed the ride recognizing the beauty of our location and the humanity of our situation.
Go There:
Dersy Bar and Restaurant,
Agonda Beach
Goa, India