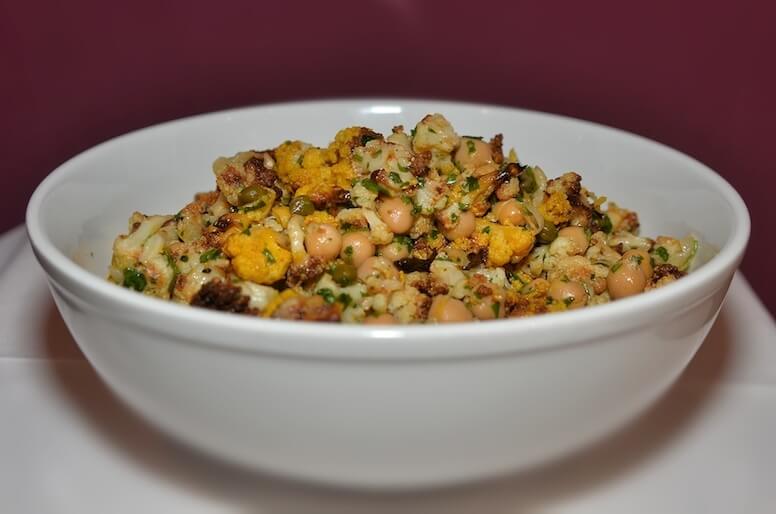 7 courses and counting
Every once in a while the timing works out so we can share a kitchen with some of our closest collaborators. Two weeks ago I found myself in the kitchen with long time friend and chef, Ben Long. His recent trip to Italy and my heritage spawned an idea to create a traditional Italian feast served in the traditional Italian sequence. More on that down the page a bit. With the help of a few specialty items Ben smuggled back from his trip, some surprise ingredients brought in by John "Chu" Churillo and a morning trip to the Asian farmers market in San Francisco, we were prepared to do my namesake some solid justice.
For those who are unfamiliar with our dinners, Forking Tasty's events is our attempt to bring back dinnertime by seating a bunch of strangers around a table to share some food, conversation and laughter. For this one we flew out west to spread the love at SPICE Supper clubs 8-seat chefs table.
As each guest arrived they were greeted with an immediate sense of home. From the wooden gate they walked through to enter the space, through the softly lit garden and up the stairs into the victorian foyer, each guests arrival procession prepared them for the homey atmosphere that awaited them in the dining room. As the first guests sipped their welcome drink waiting for the remainder of their dining partners to arrive, the kitchen was busy preparing the antipasti for the evening. A roasted cauliflower and chi chi bean salad (above) was presented along with an all Italian cheese plate and charcuterie board. Some of Ben's prized 25 year old balsamic dotted the cheese adding some rich decadence to the already creamy cheese. Ricotta and honey crostini along with a simple roasted, cherry tomato crostini filled the remaining available table space. The calamari and olive salad rounded out the antipasti barely squeezing itself on the over packed table.
With a good base in their stomach's our guests loosened up and the table began to feel like old friends rather than new strangers. The fruscati we primed them with upon arrival helped that as well. As Kelly and Nissa, our front of house-people pleasing hostess', poured our second wine the kitchen was busy plating the second course. That afternoon we had meticulously paired our menu with a series of Italian wines that best represented each course. The Tuscan wild mushroom soup was paired with a crisp bianco d'insolia to counteract the rich, bold, earthy flavors in the mushrooms and broth.
Soon after the soup we started with the first part of our pasta course. A wild english pea & lemon papperadelle pasta was finished with some aged cheese straight from Parma. Another of Ben's vacation grabs. The simple lemon and oil flavors paired perfectly with the Mueller Thurgau made in northern Italy. A crossing of riesling with madeleine royale grapes brings a complimentary sweetness to the palette after each lemony bite.
The second pasta was a homemade osso bucco & ricotta ravioli with an onion lambrusco sauce. The light but rich pillows were made by my new friend and Ben's long time bud John Churillo who, by the way,  not only was lending a hand this evening but brought his "A" game pushing Ben and I to step it up. The ravioli, of course, was paired with a Lambrussco to emphasis the sauce's main component and allow some of that fizz to be felt on the tongue between bites.
After the pastas we wanted to cleanse our guests palette before the multi-dish secondi commenced. A clean sorbetta with a drizzle of Aperol, a bitter orange, gentian, rhubarb, and cinchona flavored alcohol similar to Campari, would do the trick. Thanks again to John.
Giving our guests a few moments to digest, clense their tongue and chat about what they've experienced thus far, allowed the perfect amount of time to finish our cod & mussel fra diavolo. This dish I stole from my grandmother and replaced her traditional pasta and chicken with fresh fish. The spicy sauce on the fish is a bit surprising for it's contrasting and simultaneously complimentary qualities. The key is to thin the traditional fra diavlo sauce with a little more wine so it doesn't over power the delicate fish. To add to the thinning but keep a developed flavor I always finish this with a bi-valve. Here I chose mussels. When the shells open and release their liquor it gives the sauce the perfect punch of sea. We served this with a well balanced and clean valpolicella, one of my favorite Italian wines to drink anytime. They mellow out the heat in this dish just enough to need another bite.
John jumps in again with the additional, surprise dish of the evening. Turns out he just returned from a boar hunt. Of course he brought some of this catch for us to play with in the kitchen. He simply roasted the boar tenderloin and finished with a pepper corn cream sauce. At this point our 8 guests were feeling a bit full so we decided to keep the food coming. That's super Italian in case you thought it was just cruel. In the Italian culture reloading the table after you've just gorged yourself is a sign of love.
Ben's roast had been resting a perfect 8 minutes before we started slicing and plating. A white truffle, balsamic sauce was the base for this sliced beef. Some truffle chunks and truffle oil decorated the top for pretty and punch. We paired this with a Brunello di Montalcino, the king of Italian wines. It had been breathing for about 3 hours before being poured. The beef paired perfectly with the bold brunello creating an indisputable apex to the meal.
Here's where I think we'll lose most of you and where we lost most of our guests. Salad course. Yes, after the primi and secondi. This is very Italian. We did it all the time in my house when my grandfather was around. It's actually a nice way to wind down a meal. Some crisp, cool, crunchy forks of fresh greens has a digestive effect on the massive meal sitting in your belly. We went with a trio. First,  Tuscan kale caesar. Second, zucchini and fennel with a simple olive oil salt dressing. Third was arugula, gorgonzola and serrano jamon with a roasted pear vineggrette. A prosecco complimented this mix of fresh greens with an effervescent fruity splash every few bites.
To start dolce we served a fun little starter I call mini, quickie, cannolis. These are an awesome dessert that always brings smiles. Truth be told I swiped the idea from the Food Network magazine and made a few modifications. The mini's are cuter than the full size but if you are making them at home go for a full cone. Get really, really good ricotta and mix in some confectioners sugar until sweet enough. A little water may be needed to thin out the cheese and make it squeezable into the cone. We dusted these with ground pistachios for that little extra flavor burst.
The sicilian taster was followed by roasted strawberries, vanilla ice cream and a drizzle of that 25 year old balsamic vinegar we used on the cheese. It's even better on sweets. On the opposite side of the plate was a lemon ricotta cake dusted with sugar.
I think by the time the fruit and nuts hit the table our guests were fully satiated and shocked to see there was more food coming. This was definitely over the top but traditionally, and certainly in my house growing up, meals ended with fresh fruit and nuts. My grandfather would tell stories while eating these finishing treats and my brother and I would hang on his every word. When we visit the family in Italy the same thing happens only we're hanging on just trying to understand Italian words. We poured a fruity moscato di asti to finish off the wine pairing for the evening and seal the completion of whole food.
The final, final course was the espresso. How could we not right?
With the plates cleaned and the kitchen winding down we had arrived at our favorite part of the night, joining our guests for one last glass of wine. For us the night was a huge success. A colloboration like this always recharges our love for cooking, hospitality and bringing people together. We hope we can bring many more collaboration dinners like this to you in the future.
Of course no recap is complete with out recipes and a thank you to our front of house, Nissa and Kelly, for putting up with our crazy ideas to throw dinners for strangers in random places around the world. The biggest thanks always goes to our guests. Seeing them mingle and eat warms our hearts and gets us one step closer to our mission of bringing back dinnertime. Our next dinner will be announced shortly make sure you are on the list to get the update.
Recipes:
Zucchini and Fennel Salad
Ingredients:
1-zucchini
1-fennel
1/2 lemon juiced-1 parts
olive oil-4 parts
rice vinigar-2 parts
salt/pepper
Directions:
1. slice zucchini and fennel on mandolin-matchsticks
2. fine slice the scallions
3. mix everything together
Monkfish Fra Diavlo
Ingredients:
2 pound monkfish (We used cod for this dinner because there was no monkfish available)
1 lbs mussels
1 teaspoon salt, plus additional as needed
1 teaspoon dried crushed red pepper flakes
3 tablespoons olive oil, plus 1 to 2 tablespoons
1 medium shallot, sliced
1 large can pureed tomatoes
1 cup dry white wine
3 garlic cloves, chopped
3 tablespoon chopped fresh Italian parsley leaves
Directions:
Toss the monkfish in a medium bowl with 1 teaspoon of salt and red pepper flakes. Heat the 3 tablespoons oil in a heavy large skillet over medium-high heat. Add the monkfish and sauté for about a minute, toss, and continue cooking until just cooked through, about 1 to 2 minutes. Transfer the monkfish to a large plate; set aside. Add the shallot to the same skillet, adding 1 to 2 teaspoons of olive oil to the pan, if necessary, and sauté until translucent, about 5 minutes. Add the tomato puree, wine, garlic, and parsley. Simmer until the sauce thickens slightly, about 10 minutes. Add the mussels. Return the monkfish and any accumulated juices to the tomato mixture; toss to coat, and cook for about a minute until the flavors meld together. Season with more salt, to taste, and serve. garnish with parsley if desired.