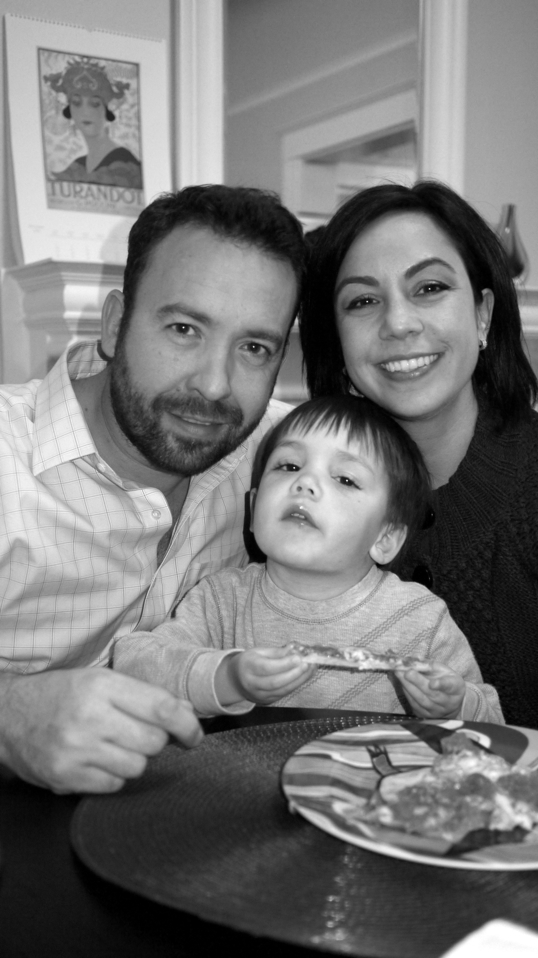 Forked with The Crane's
People usually say they don't make great friends late in life. After college and your 23rd birthday you are pretty much set with friends. Your circle is complete and you lock the front door. Everyone from there on out is an acquaintance. Sometimes that ridiculous norm is broken. For me, that norm is an (ab)norm. The Crane's, as they are never called, are great friends dating back just 7 years.
One day back in 2003 a Brit sporting a huge smile walked into a conference room and started rant off ideas to me. That was the first time I met Patrick. Over the next 2 years we worked together and played together, although, we should have played much more. Despite Patrick's drive and smarts, he is a big kid. He loves his toys and has talked me into a few frivolous purchases over the years. Lita is his beautiful wife but I only write this for context. She is maybe the most driven and independent woman I have ever met. Someone needs to keep Patrick in line and that would be Lita. A few years back lil Santiago joined the crew and I saw the softer and more mature side of both of them. Despite that Santi will still be riding a motorcycle before he can spell motorcycle. Like father like son. As parents Lita and Patrick strike a nice balance.
Having moved back to NYC from San Francisco in 2005, I see them much less than I would like to. I will have to figure out how to move back to the west coast so that I can be part of the camping trips and bike rides as the three of them create new exciting adventures. For now, dropping by when I am in town and being treated to their unique and wonderful brand of hospitality will have to suffice. It usually takes decades to be as comfortable with friends as I am with Lita, Patrick and Santiago. They always have a bottle of wine popped, a thorough recap of "So You Think You Can Dance" and a fluffy pillow and blanket at the ready. Thanks for being such great friends away from home and I hope Santi is loving Daddy's newest toy, his iPad.
What we ate:
Goat Hill pizza
Hot wings