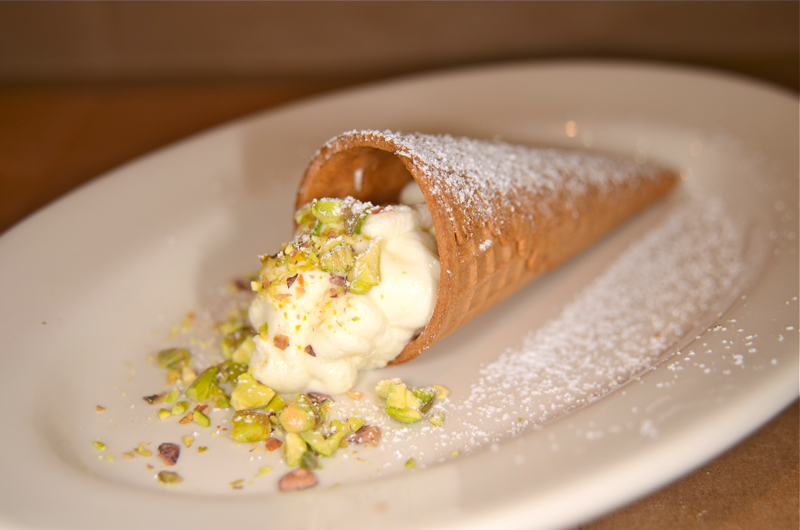 Five Minute Canoli
Ok…sooo…I really like Food Network Magazine. Even though it's based on bubble gum, celebrity TV chef's and their individually contrived "schtick's", the content is good. Maybe even great. I know, bold statement. As a brand guy I think the magazine was a brilliant move. The cookware products even smarter. Giving America a chance to touch and feel their favorite TV chef is tough to do. Short of sleeping with Guy Fieri you can now tear out a quirky response to a reader question and pin it to your wall. It's probably not the same but it fills a need. I digress and forgive me for the back handed Food Network compliments, I've been reading a lot of Bourdain lately. In short, it may be the second best food magazine out there. First being Cook's Illustrated. Yes, 1 and 2 are at complete opposite ends of the spectrum but we like the stark contrast here at FT. It keeps us on our toes.
In the June issue of Food Network Magazine there was a section on fast desserts. Running a 20-seat monthly supperclub keeps us looking for new, quick dessert ideas all the time. The above image is my favorite from the lot. A canoli lover by birth, this was an easy choice. The work part of making canoli's is the shell. It's a long process and a smelly one too. Take that out of the equation and you can make a plate of these in under 5 minutes. Canoli cream is easy when you 86 the candied citrus. Personally I am a purist. The best ricotta and some confectioners sugar is all you need. A quick mix and then pipe or spoon into the sugar cone. Crunch! Eat! Done!
But …there is more. The Canadian has been on a bit of a Nutella binge lately and she decided to line a cone in this Italian, hazelnut flavored, cupboard mainstay. We then topped it with the canoli cream. "Madonna mia", as one less than fluent Brooklyn, Italian kid shouted. (me). Try it yourself this weekend. Make your own concoction and share it with us. We'd love to have some new fillings to try for next weeks pack of sugar cones. Yes. We are addicted.