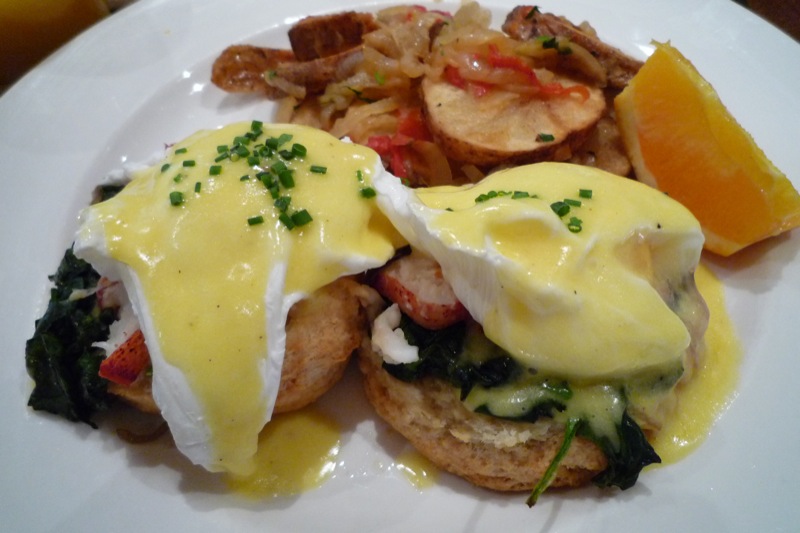 Besides being the most watched sports day of the year in the US my parents wanted to come in for brunch. Normally I am all for this but being that I new I was going to eat mounds and mounds of food later, the idea of having a large brunch was off-putting to say the least. Of course I bucked up when the menus arrived(I also had at least one bloody Maria in me by then) and ordered the Lobster Benedict. We were at Jane in Soho, not the place you want to pussy foot around filling food. A few hours later I was sitting in from of this at Seth and Tracy's in Park slope.
They just moved into there new crib and decided to throw a super bowl/house warming party. The boys and girls came out in droves to see the new space, watch the game, check out the commercials and eat. Everyone brought a little something to make sure our stomach juices had plenty to digest.
Paul made a killer set of pulled pork sandwiches complete with fresh cole slaw.
Tony (my brother) perfected his meatball and peperoni roll. He picked this up from my cousins pizza joint down in Boca.
All that mixed with a 3d animated commercial really iced the cake if you know what I mean? No, there was not an actual cake, but it is not beyond you to question that. Next year.
Jane Restaurant
100 W Houston St New York, NY 10012
(212) 254-7000
www.janerestaurant.com