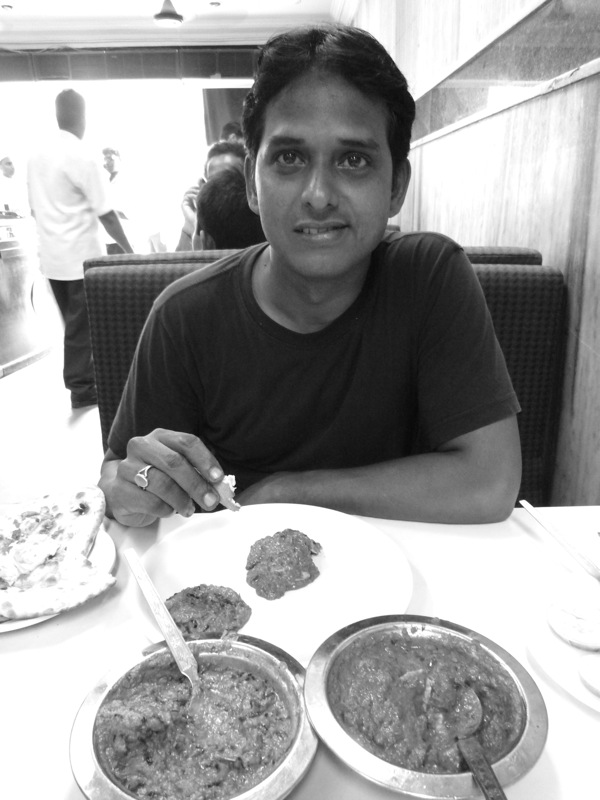 Forked with Ayazed
Ayazed was my driver today. He quickly turned into my tour guide and then my lunch partner. He is 39 and dyes his hair black. Normally it would be grey. An early confession from Ayazed. As we traveled from the flower market to the Thief market and then onto Crawford market our chat continued to reveal history about my new friend.
He spent 7 years in Saudi Arabi, speaks Arabic, has 2 kids and held a variety of jobs before becoming a chauffeur 12 years ago. Considering his age he certainly has accomplished a lot in his short years here. We moved the client/driver relationship into a friendship when we sat down together at Noorani and got our fingers dirty with some naan.
Thanks Ayazed for a great day around Mumbai and for trusting in me enough to share your personal stories.
What we ate
mutton afghani
chicken dopiaja
butter naan