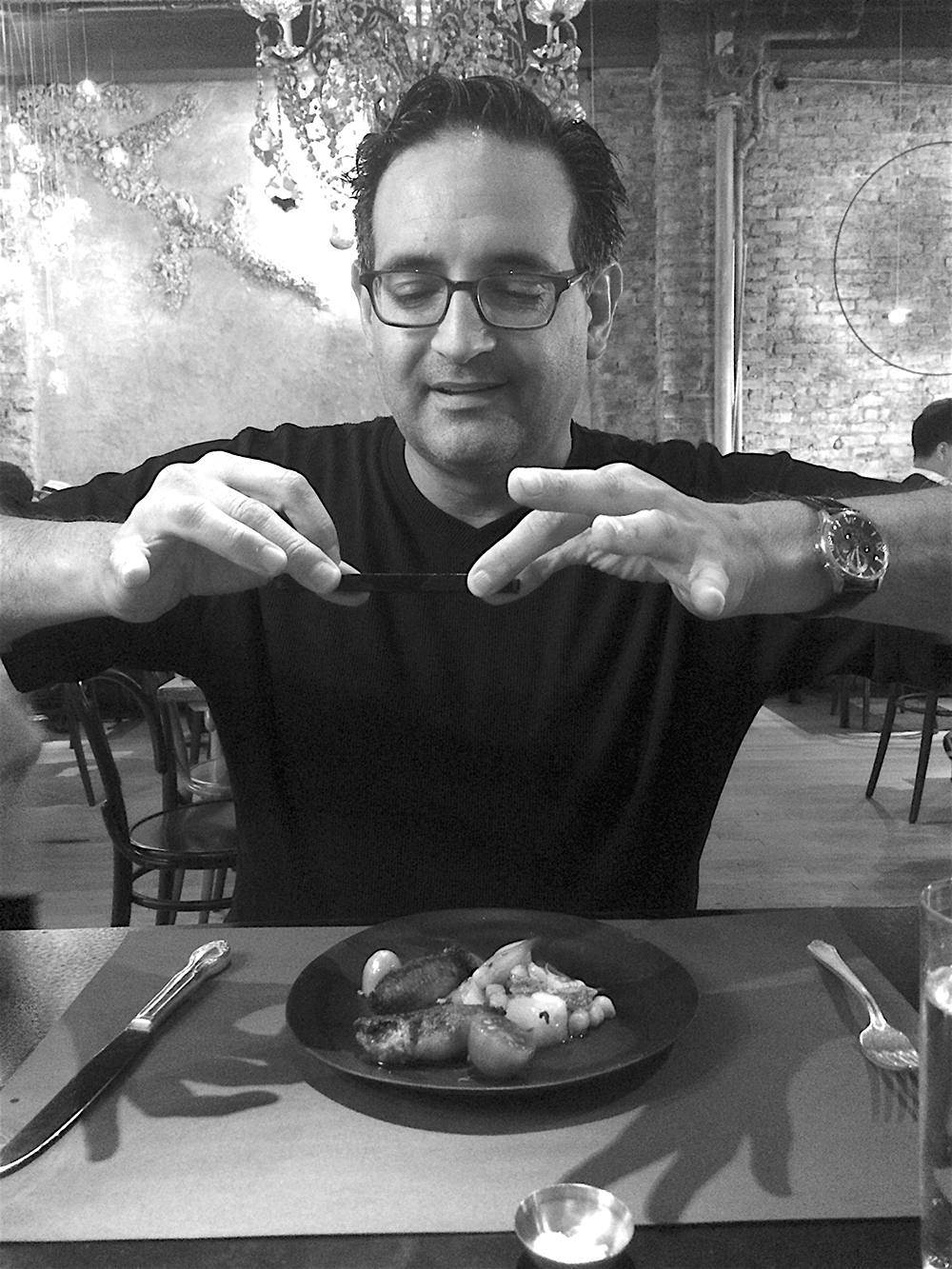 Forked with Michael Chinnici
Michael was my first BIG boss in the real world. I remember interviewing with him like it was yesterday. The office, the sunlight, the exposed brick and the immediate connection. Since that day back in 1997 a lot has happened and our relationship has grown from Young Junior Art Director/CEO to Entrepreneur/Entrepreneur or Food+Photography lover/Travel+Photography lover, depending on the conversation you catch us in. Michaels latest endeavor has me very excited. Michael has always been a "Doer" and that's the thing I admire about him most. In his latest "Doing" he merged photography, travel, food, cool and fun into a tidy little 7 day package. How does that not sound awesome. We recently sat down for lunch. Here's what he had to say about dinnertime.
What do you think when i say dinnertime?
I think… Mmmmm now what am I feeling today. If I heard Jason say dinnertime, then I know we're in for a special treat ,-)
What is your favorite meal memory?
Steak Florentine and truffles in Tuscany.
If you could have your last meal with one person who would it be? Why?
A Croatian friend who adores and enjoys eating all kinds of food.
Food you love?
Italian, Japanese, Indian, Thai, Jamaican, Creole, Moroccan and any comfort foods.
Food you hate?
Not a one.
Favorite food city, state or country?
City… New York for variety.
State… Louisiana for excellence.
Country… Italy for quality.
If you were a food what would it be?
A Popsicle ,-) Just kidding! I would be spaghetti and meatballs & Sausage w/ grated ricotta salata cheese.
Eggs or pancakes?
Eggs
Last person you ate with?
Daniel.
What time is dinnertime?
8:00
What we ate
We settled into a window seat at, the appropriate for two Italian-Americans, Bar Primi. We shared a beet salad with pistachio pesto and pimento yogurt. Michael went for the spinach cavatelli with white bolognese and piave cheese. I devoured the spaghetti & clams with 'nduja sugo.
Hungry for more? Check out the whole Forked With series.