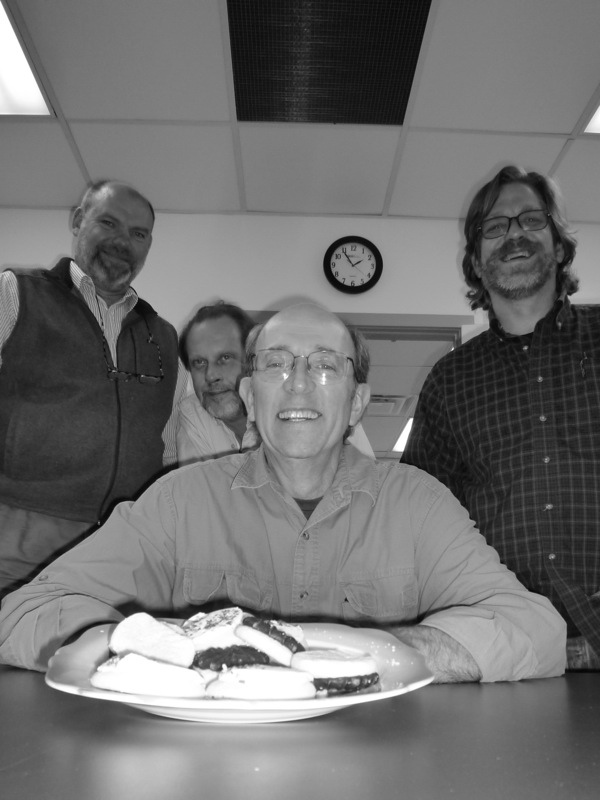 Forked with Ken Graham and the boys of ADK
It was last Wednesday and I was sitting in Adirondack Studios conference room surrounded by the crew that had built the latest project squeezed from my head. From a marker sketch 2 months ago I had just scene the real life version of a structure I had only imagined what it would look like. I was blown to bits with the attention to detail that was carried through from phone conversations and emails to hammer and paintbrush. As I took my last bit of turkey sandwich my attention turned to Ken Graham as he started, yet another unbelievable but true story.
Ken Graham was my partner in getting from my mind to the structure that now stood just outside in the 100,000 sq/ft warehouse of Adirondack Studios. To his right Ken Mark and to his left John Mabry, both instrumental men in making this dream reality, finished their soup and sandwich as Ken went on about some of the challenges the trio faced during the project.
Ken Graham and I have know each other for about 5 years now. Ken started his production career as a lighting grip back in the day. Over the years he progressed up the ranks eventually running production for music act like the Eagles and Michael Jackson. Impressive I know. But, if you are still on the fence about what Ken does, who he is and how good he is at it. He was the guy who built the Monsters of Rock tour in Russia. Yeah, that's what I said when I found out too.
Ken's attention to detail, ability to remember the smallest item and make sure it is done properly is an enormous park of his success as a production coordinator guru. The fact that he knows everyone in the biz and perhaps more importantly, they know him by name, only makes those organizational skills super effective.
Ken and I worked really close on this one and we came up with a great product. So get yourself to Times Square on October 13th and see for yourself what Ken and I built. Ken thanks for putting up with me and my crazy vision. This one nearly killed us but as they say, we are stronger for it. Right?
What we ate:
Vegetable soup
cold cut sandwiches