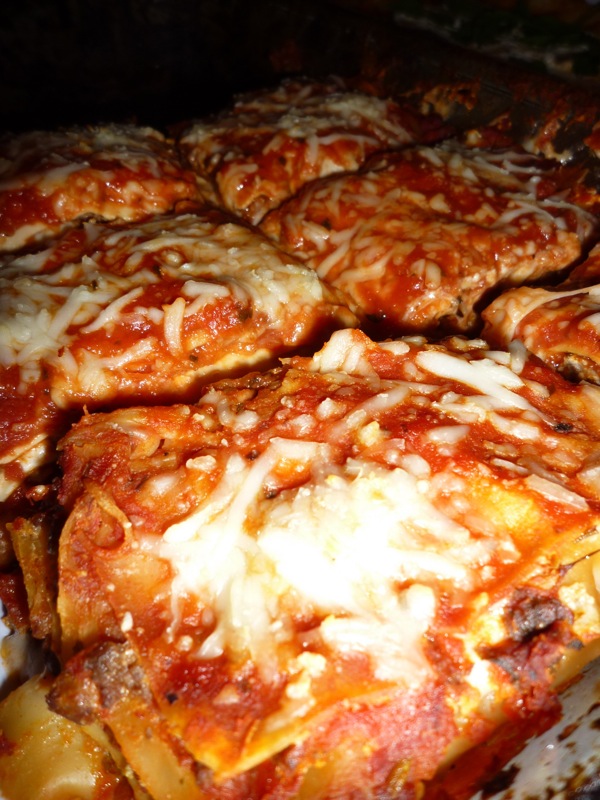 Well that was 2009. Was it good for you? It was great for us. Ant celebrated 3 times, once in Australia, once in New Zealand and once NYC time. For me, the last night of the decade started with a meal as you would expect. The leftover lasagna we housed at Serena and Josh's was delish. The lovely thing about lasagna is that the more days it sits in the pan the better it gets. We accompanied the day old delicious with two tasty pizzas. Spinach, mushrooms, mozzerella, pepperoni and dough from the joint down the block were the building blocks. Here are the results.
The mini Italian fest was partnered with a few bottles of vino to get us reved up for the Times Square party we were headed to. My friend Sarah has an office overlooking the biggest new years party in the world. The windows sit over the Hard Rock Cafe and look right out to where the ball drops. Moments before the end of the decade we played a little game I like to call "Give me a zero and a one" Once again, here are the results.
All in, the night was brilliant. After the ball dropped many other adventures ensued. Preethi and I wound up at a diner in Queens eating a makeshift poutine, a BLT, a grilled cheese and a vanilla milk shake around 3am. Rojeh wound up somewhere on 2nd ave in midtown and Josh and Serena back in Brooklyn Heights. So, with that, happy new year to you all. I hope 2010 is as fun, rewarding and tasty as 2009.
Ohh yeah, one more quick word form our parents. They were flying home from Florida when that ball hit the street in Times Square.