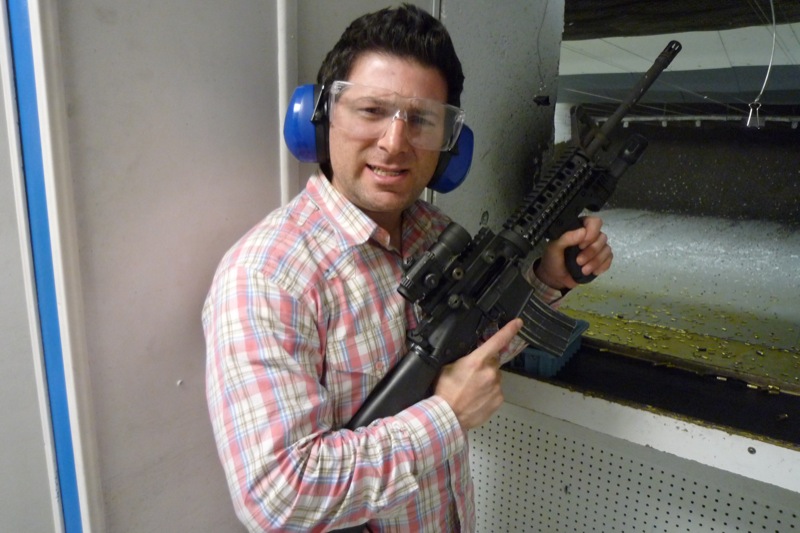 To see the above weapon in action click here. To see it in slow mo, click here.
Although it sounds like it could be part of the former Soviet block, the New World Buffet, could not be farther from a cold war remnant. Billed as the largest buffet in Las Vegas, The World Buffet sits inside the Rio Hotel and Casino. I just happened to be staying at the hotel for the annual WOMMA (Word of Mouth Marketing) Conference. On my first evening there, as everyone was still arriving and settling in, I took the opportunity to put this to the test. The first weird bit was that there is no "live" person who sells you the ticket for the buffet. It is an automated ATM like machine that prints a ticket and then you are corralled into a space where a woman eventually comes and seats you. Weird. Let's start with a tour. Shall we?
Now that we got the size factor out of the way. Let's get into the food.
Plate 1:
Crab legs
Steamed shrimp
BBQ Pork bun
Pork Shu Mai
Chinese chicken wing
Asian duck
Plate 2:
BBQ short ribs
Prime rib
Cooked ham
Roast beef
Plate 3:
bean salad
corn salad
marinated mushrooms
fried wonton
egg roll
Plate 4:
Carne Asada soft taco
Ground beef hard taco
Empanada
Chicken mole
Plate 5:
Watermelon
Cantalope
Honeydew
Plate 6:
Strawberry ice cream
Vanilla yogurt ice cream
Chocolate canoli like thing
biscotti
Almond cookie
Pound cake muffin
Plate 7:
Cheesecake
Coffee
So we hit it and we hit it hard! All and all Bellagio is Waaaaaaay better. All I have to say is, Bellagio has 3 kinds of lamb chops.
Rio Carnival World Buffet
(inside the Rio Hotel)
3700 W Flamingo Rd
Las Vegas, NV 89103-4043
Phone: (702) 777-7923