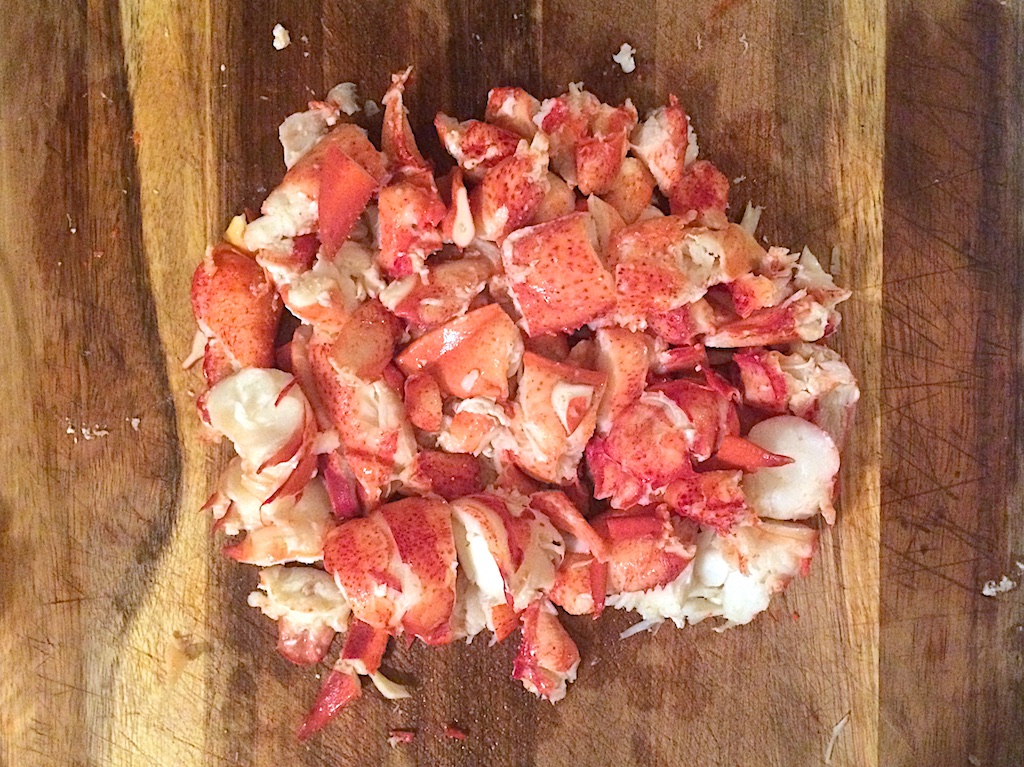 Last Saturday grandma turned 94. In celebration of all those years we gathered in Port St. Lucie and celebrated both her birthday and a sort of Christmas "Observed". This year we'll be staying in New York so we had to double up on the seven fishes and Christmas day roast. I'm going to keep the words short on this one. To sum it up one of the many peeps, that were in and out over the two day celebration, likened the food madness to a family version of Top Chef with my uncles and Tony all trying to out cook, and then out eat, each other. I opened my mouth to defend BUT all that came out was "Yep, You nailed it." Here are some highlight dishes. Of course grandma got in the mix too.

Grandma taste testing to make sure we are "doing it right".

The 7 bone rib roast that we perfected this year. Of course a Ronco Showtime Rotisserie brought the heat that mastered this magical meat.

Sage cavatelli and sausage recipe courtesy of the two Brooklyn Franks. Came out killer.

Above all else there was a LOT of lobster, hence the hero image to this story. It was stuffed in things, dumped on things and poured into other things. Here my Uncle Bri and I finish off the silky lobster bisque by pouring butter and flour into cream. Yeah that's how we do.

And of course there was the infamous cookie table. Winner again this year the pignolis. I think that's a three-eat-peat. Ohh, see what I did there. Christmas New York post is up next.