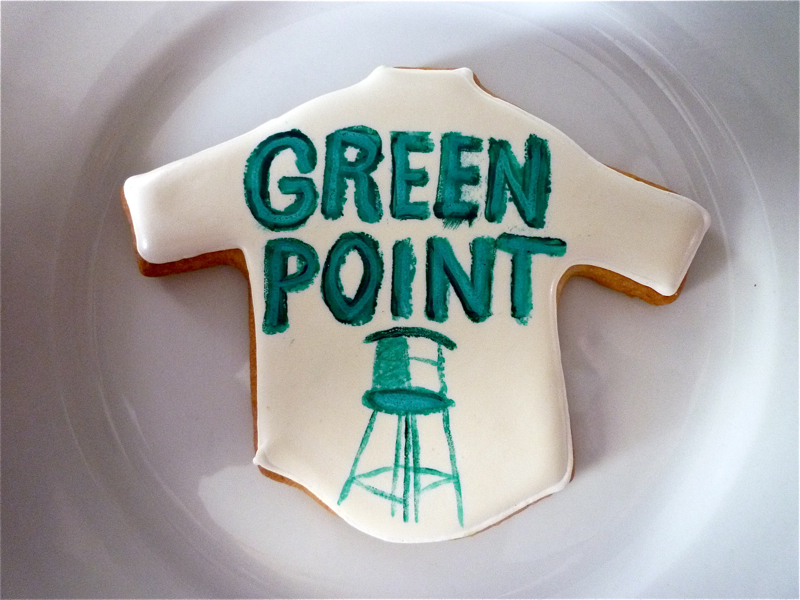 This morning was wonderful. One of those morning that unfolds with effortless decision making, timeless scheduling and non-strenuous motion only a lazy Sunday can produce. I have been living in Greenpoint for the better part of 5 years now and the restaurant scene is just now hitting it's stride. I should quantify that, but will not waste your time with that in this post. This post is simple. It is easy. It is about something fun, yummy and frivolous.
Franklin St. has long been ignored when consuming booze or coffee is not top of mind. With shops like Word, Alter and Cookie Road making roots, I think the two years of infrastructure they burdened us Greenpointers with is starting to pay off. I for one love to watch urbanization in action. This morning, after a spontaneous stop at a very exciting breakfast find (post coming VERY soon), I stopped at Cookie Road. I should have visited this place a long time ago but, hey, I fall into my own self predicated demise of Franklin St. more times than not.
The shop specializes in fancy cookies but they also have some other amazing treats. The cookies come hand painted with all sorts of themes; Fashion, Sports, Celebrity or Fancy Schmancy as their site says. The other treats run the gamete from delicious sandwiches to this Guinness brownie.
Now that my office is located in Greenpoint, look for more coverage on all things edible between Franklin and McGuiness up and down the alphabets. For those Manhattanites, South Bklyners or 'Burgers the alphabets is Ash St. to Greenpoint Avenue. (A)sh, (B)ox….(I)ndia, (J)ava…Ohhhhhh. You got it now.
Cookie Road
94 Franklin St
(between Noble St & Oak St)
Brooklyn, NY 11222
(718) 383-8094