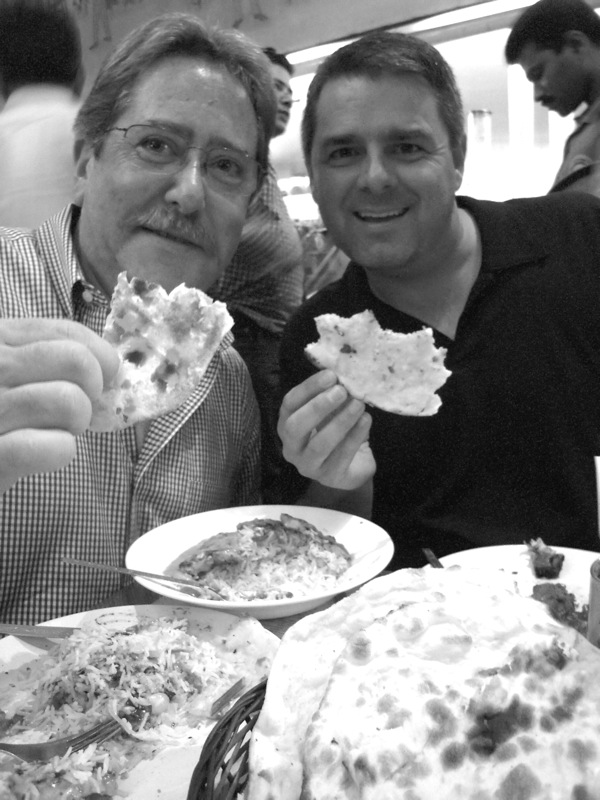 Forked with Mike and Mark
It had been a long two months leading up to this meal. Mike and Mark were instrumental in helping me pull off the yodel studio project. They were even more valuable on the ground with me in Mumbai. We had finally just finished the whole project and caught our breath and it was time to celebrate. For our celebratory meal we headed down to Leopold's in Colaba for a good ex-Pat Indian meal.
Mike is a SO CAL guy, bringing that calm and chill behavior to the crazy world of Mumbai. Mark is a NO CAL guy, also a calm person, but in a different way than SO CAL. If you have ever lived in California you know the difference. My relationship with these guys has only been a short 2 months but in that time we talked a lot about the project details. Mark and Mike thanks for all the help with the studio. Ohh, and Mark, I will be out to take you up on that kayak offer one day.
What we ate:
Chicken Tikka Masala
Tandoori chicken
Lamb Rogan Josh
Garlic naan
Plain Naan