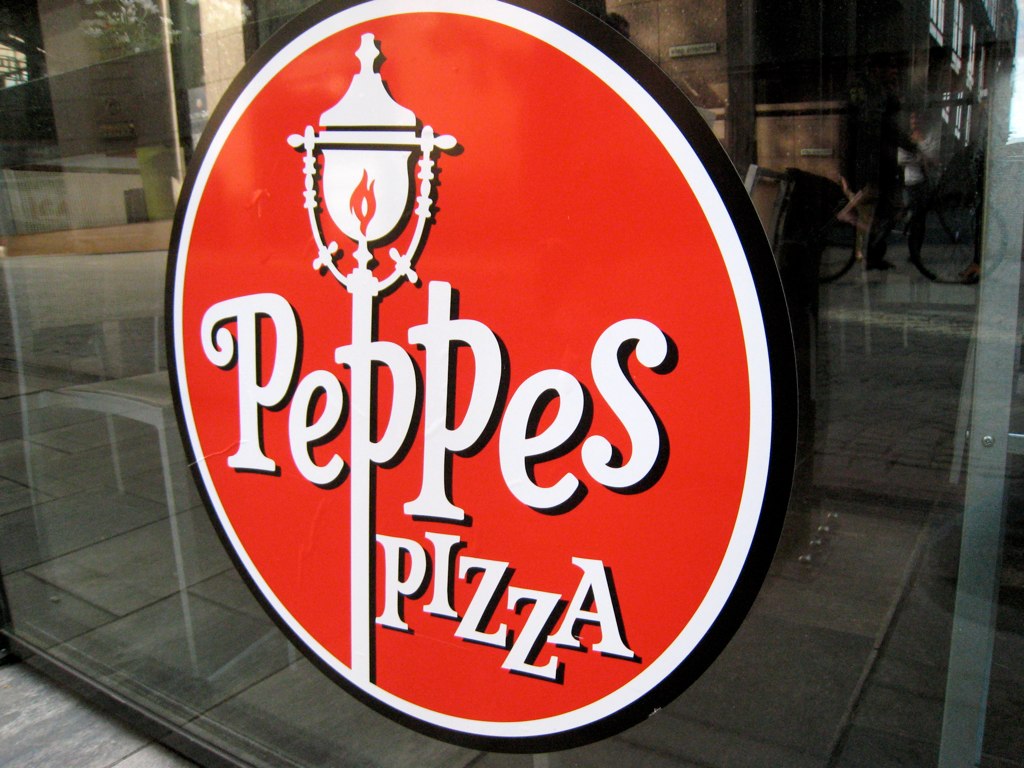 My first stop in Norway was Oslo. Not all that much going on in Oslo but we took a ferry over to the Viking Museum and saw some old Viking ships from the year 850. Now that is OLD! We headed back to the main restaurant area on the water to find a place to eat. I was with a few friends that have been in Oslo already and raved about this place called Peppes. I was skeptical because I didn't want to have another Italian meal in another country. However, they kept raving about it and it is our fathers name so I figured… what the hell.
There were 6 of us and we decided to order "kind of" family style. What I mean by "kind of" family style was that we all would order a different pie than each other at the table and share. Most of us followed suit and some went their own way. Traditional family style would be to order a few dishes and everyone just digs in. We ended up trying a bunch of different pizzas because we were able to order half pies. There were a lot of different types of pies so that helped. Chad and I were set on ordering the most unique pies…and we sure did.
Chad and Ants 2 pies
1- ½ Moby Dick – Curry and Garlic Marinated shrimp, fresh bell peppers, leeks, and lime. ½ Chicken Tikka Masala – Chicken Marinated in Indian Tikka Masala, fresh bell peppers, red onion, pineapple and coriander.

2- ½ Sweet Scampi – Scampi marinated in sweet chili sauce, red onions, pineapple, fresh bell peppers and lime. ½ Thai Chicken – Satay marinated chicken fillet, fresh bell peppers, red onions, pineapple, peanuts, and fresh chopped coriander.

I have to say the Thai chicken was my favorite but they were all really forking tasty!
The other pies were:
The Big Shot – Barbecue marinated chicken fillet, bacon strips, peppes original pepperoni and sliced tomatoes.
Heavy Heaven – Juicy beef, Peppes original pepperoni, peppes garlic seasoned meatballs and onions
Once again forking tasty however NO ONE will ever beat a New York slice!
We did get one thing that was healthy … Thanks Kelsey
The Lucky Me – Crisp mixed salad, cherry tomatoes, garlic croutons and marinated mushrooms, drizzled with balsamic vinegar, pesto and shredded Parmesan. The salad is served with a tortilla grated with cheese and pesto. Even though it sounds good we were all thinking more about the pizza. Check out the vimeo and flickr for more