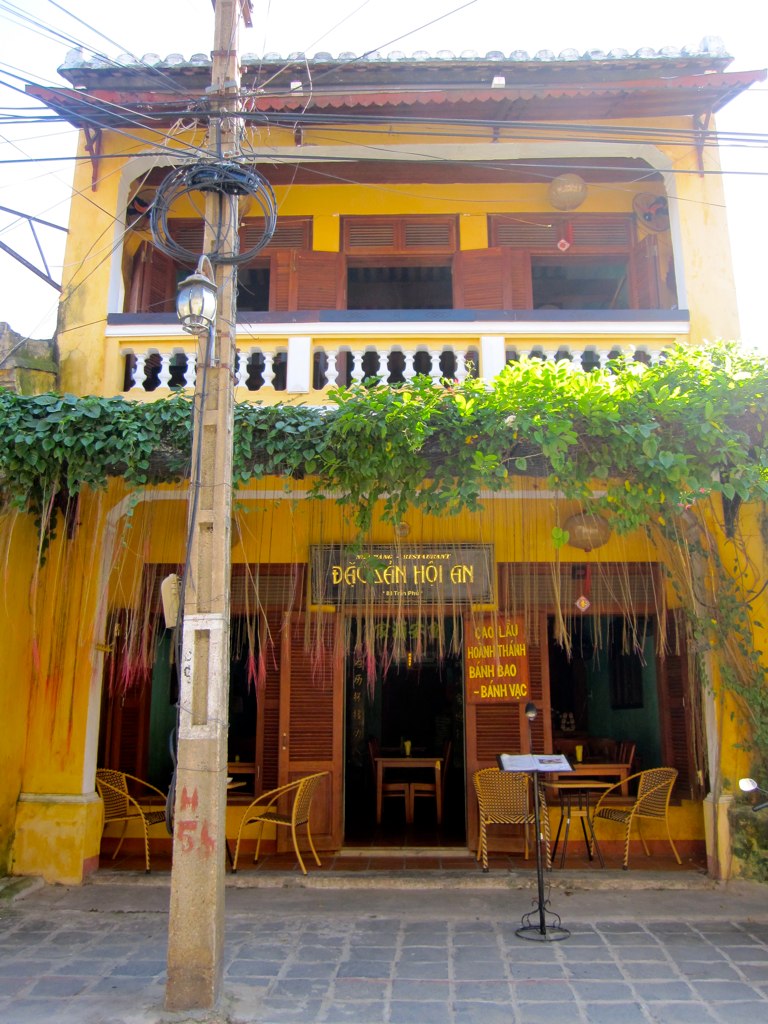 My favorite meal I have had so far in South East Asia is from a place called Dac San Hoi An, in Hoi An Vietnam. Hoi An is small little shopping town with a lot of places to eat. Very authentic restaurants all over and great deals for shopping. We hired a taxi for the day and set off to Hoi An for a day of shopping and eating. We didn't have much time for either because Hoi An is about 40 minutes from the ship. After doing some shopping we came to Dac San Hoi An. There was a prefix menu and no one in the restaurant. That sometimes tells you about the place when there is not one in the restaurant at lunch time. We decided to stay and that was the best idea of the day. The prefix menu had English on it which helped but we were still not sure what everything was. We ended up with 2 prefix orders, both basically the same with 1 slight change.
– White Rose (Rice paper and shrimp)
– Fried Wonton
– Rice pancake folded in half (Rice paper, shrimp, and bean sprouts)
– Vegetable Spring Roll
– Cau Lau (Noodles and pork)
Everything was DELICOUS and large portioned as well as Very Very greasy, but so good. Luckily my friend was not so hungry so I kind of had 2 orders of almost everything. The Rice pancake folded in half was so good. I think I could have one everyday until the day I die. It's very greasy so that probably would not take to long. That was the closes thing to a home cooked meal I have had in a long time. The food just kept on coming and that is the way I like it.
White Rose
Fried Wonton
Rice pancake folded in half
Vegetable Spring Roll
Cau Lau