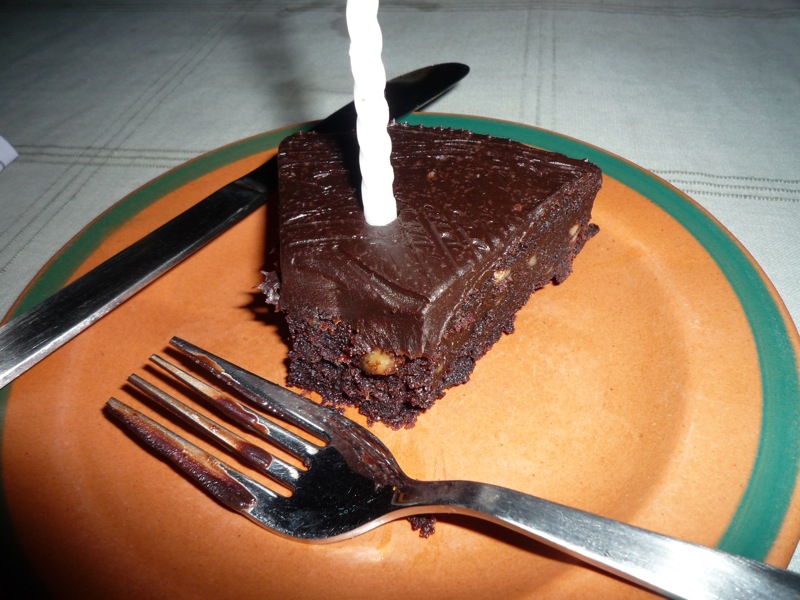 You only turn 35 once, so I decided to do it in a palace. I woke up on my 35th birthday on a rice boat in Kerela. By dinner time I had finished a 1 hour boat ride, 2 hour car ride, 1 hour flight and another 4 hour drive to get myself to Mysore. Mysore is in Karnataka and just happens to be Preethi's Dad's home town. I came to Mysore mostly because of the market but this added bit of legacy made it even more special.
I checked into my palace, aka The Green Hotel, and realized I was very hungry. After I dropped my bags I headed out to the great lawn besides the palace. It was set with large lawn chairs around tables for dinner guests. After my last 6 days of fish and seafood I was ready for some chicken or lamb. As I perused the restaurant I saw a ton of delicious dishes. Preethi had told me that a Mysore specialty was marasa which is a cold coconut rice. Not seeing it on the menu I asked the waiter if he could make it and he easily agreed. To accompany the rice I ordered Mutton Tikka Masala and a couple naan breads to dip in the sauce. (a standard by this point in the trip).
As I waited for my dinner I sat reflecting on my last 34 years of life. I always had this little slogan that life starts at 35. It was a bit of a joke and a bit serious at the same time. The theory was that before you turn 35 you don't yet know what you want, nor do you have the connections or finances to get yourself there. Gazing at my palace glowing in the background I was content that I had achieved all three of these things and could now jump feet first into the deep end of life (Not that I wasn't swimming in the deep end up to this point in my life. Now it is just a different pool)
My daydream was broken by my waiter who was not carrying my dinner. He was carrying a large piece of chocolate cake with a single, lit candle on it (pictured above). He was accompanied by the restaurant manager. When I checked into the hotel one of the questions I had to answer on the registration form was "date or birth". From this the hotel staff scrambled to sprinkle rose pedals on my bed and placed a fruit plate in my room before I had arrived there. The message was obviously passed to the restaurant and manifested itself in this piece of chocolate cake. The manager welcomed me, wished me a happy birthday and then began to sing a very off key version of traditional american song.
I realized I would be eating dinner in reverse tonight starting with dessert. I made a wish, blew out the candle and dug in. It was a very American piece of cake to my surprise. Dense, chocolaty and rich. I barely finished the cake when my food arrived.
The marasa was delicious. It had a thick and creamy texture. The fact that it was served chilled added another interesting dimension to the dish. Next I dug into the mutton. A slow cooked bit of lamb swimming in a delicious tikka masala sauce. I spent the next 30 minutes nibbling and dipping on my birthday feast savoring every bite. As I cleaned the plates I leaned back in my over sized chair with the last of my kingfisher beer in my hand and peeked up to the sky. Completely satiated I though to myself, "Now that is the way to start life."