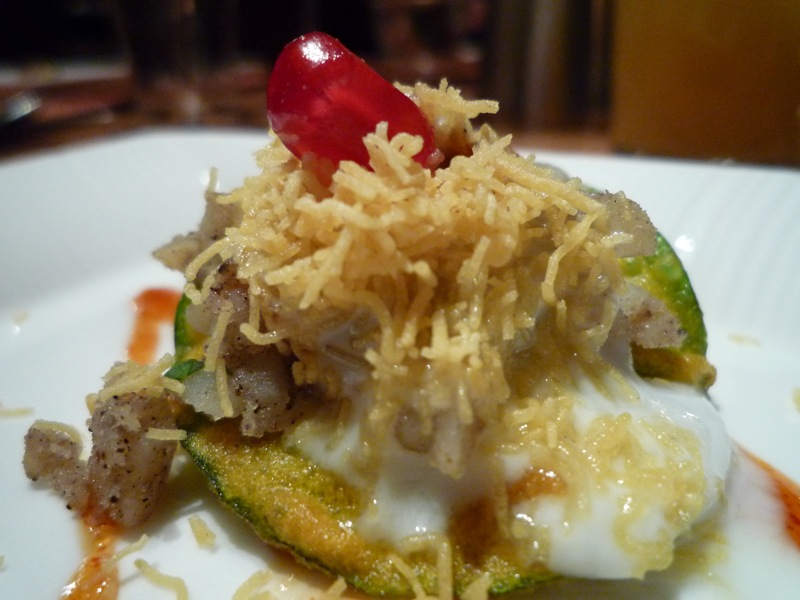 We ate in another of the Taj Hotels amazing restaurants again last night. This is part of what I meant by India is winning when I said that in my last post. Masala Kraft did an amazing job or creating dish after dish that please the palette and tantalized the tongue. The above picture was a flavor layered crisp with a pomegranate on top. Great accent. And, especially tasty because it was not ordered BUT compliments of the chef. Here is what followed.
Dilli ki chhalli corn on the cob from the streets of delhi
Doodhiya murg tikka-creamy chicken kebab infused with green cardamom and burnt garlic
Khushk raan-whole leg of baby lamb immersed in a blend of spices, braised and grilled
vegtables
This was a clove and prune dessert. It was supposed to help in digestion
I have not spit out much in the last 20 years. This, I am sad to reply, broke my streak.