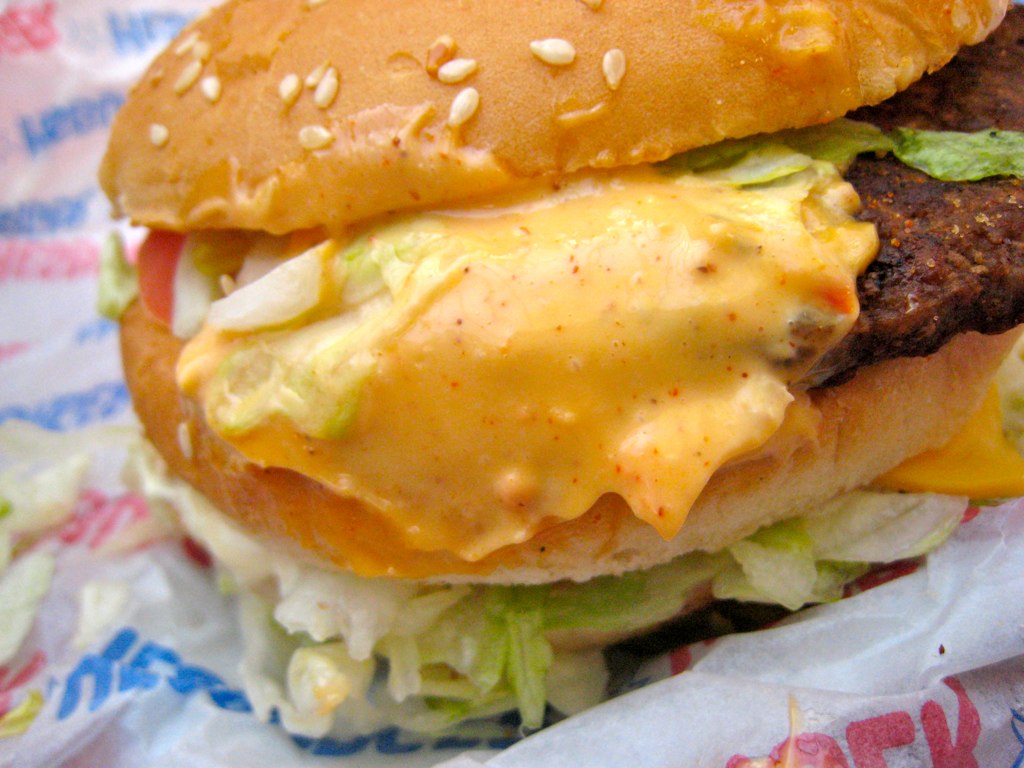 Tallinn was the one place on the itinerary that I have never heard of. I had no idea what to expect. It's a nice little city with a population just over 400K. We went on a hop-on-hop-off bus tour of the town. We saw a lot of sights and we saw a lot of Hesburger joints. Hesburger is the McDonalds or BK of Estonia. So, I had to make it the one thing I must do before I leave. Get that Hesburger. We hopped off, checked out some sites, and then B-lined it to Hesburger. Check out the video on Vimeo but, it is basically a mix between McDonalds and BK. The burger is the same size patty as BK but they had something that resembled the big mac. I have to say it was not bad for a fast food joint. It's no Carl Jr. or In-and-Out burger but not a bad whack down. The bonus was, not a bad result after eating fast food. McDonald's usually makes me feel a little nasty but I felt fine after.
The order:
Megaburger meal – Big Mac look-a-like (with 2 kinds of special sauce. One on the top and one on the bottom) Large fries, and large diet coke (3/4 full. That shit would not fly in NY). Oh, just a note, you have to pay for ketchup packets there.
Bonus:
Kelsey had one bite of her mini cheeseburger and filled up on her fries so I also had her cheeseburger. Also pretty good.