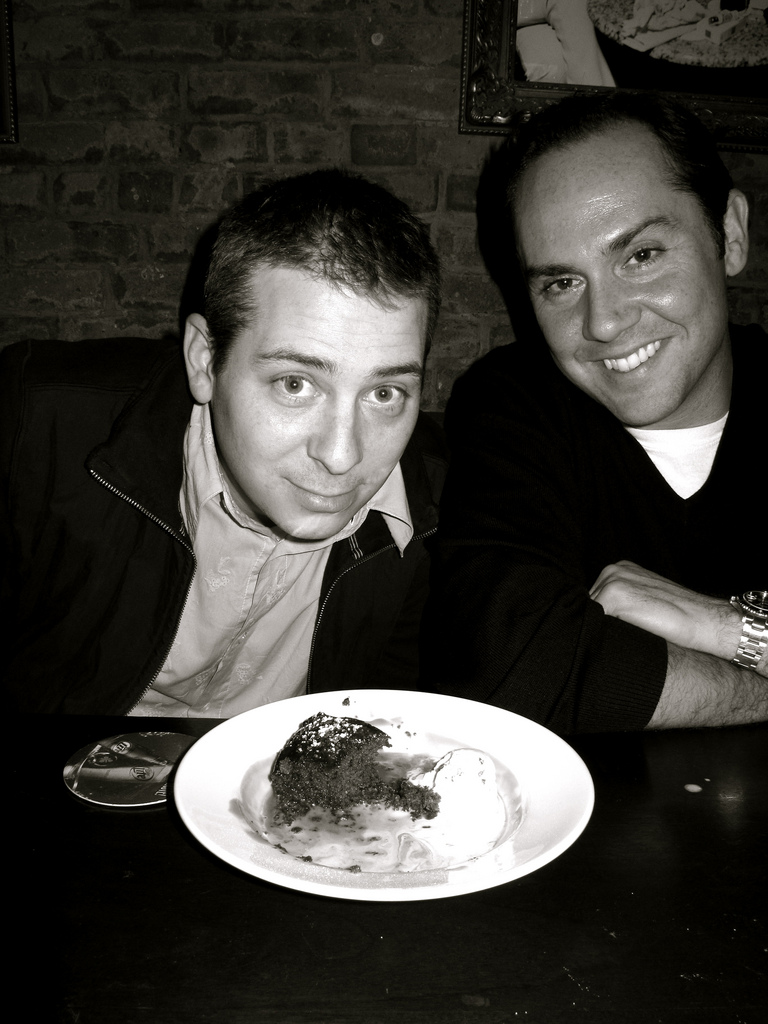 Forked with Joe Schram and Chris Palminteri
Joe and I decided on an old watering haunt of his for a quick and overdue holiday meetup. Joe is an old college friend from SUNY Albany. The adventures that were logged over the years are far too many to list. On the top of that list has to be hiking the Sawteeth peaks in the Adirondacks, Halloween with him dressed like "The Crow" and a Philly run down to the Ruby Lounge in which he wore a shirt that indirectly ridiculed Seth's girlfriend. In more recent years Joe sits at the photo editor desk for the WSJ, not a bad gig. When the whistle blows he heads back to a small town in Jersey that has somehow turned into the mecca for ex-Albany photojournalists. Joe and I are mistaken as brothers often. Needless to say we hold similar behavior, humor and, apparently looks. Joe is always good for that clever and well timed laugh. He puts me in stitches most times I am in his company and for that, I thank him.
Chris also has some history at the pub we were visiting. Cheezie, as those in the lnow call him, was a good friend of Joe's wife, then of Joe's and now of mine. As a real estate broker in NYC he has it tough these days. But according to him things are looking up. I believe him. Chris always adds to the humor when throwing back the cold ones with us. Being a guest in Dublin, their bar, is like visiting a friend on thanksgiving. You know nobody, they know everybody. More jokes fly and more beers get poured. My kinda night. Thanks guys.
What we ate
Steak salad
Burger
I forget what Chris got but he had never, ever had it before