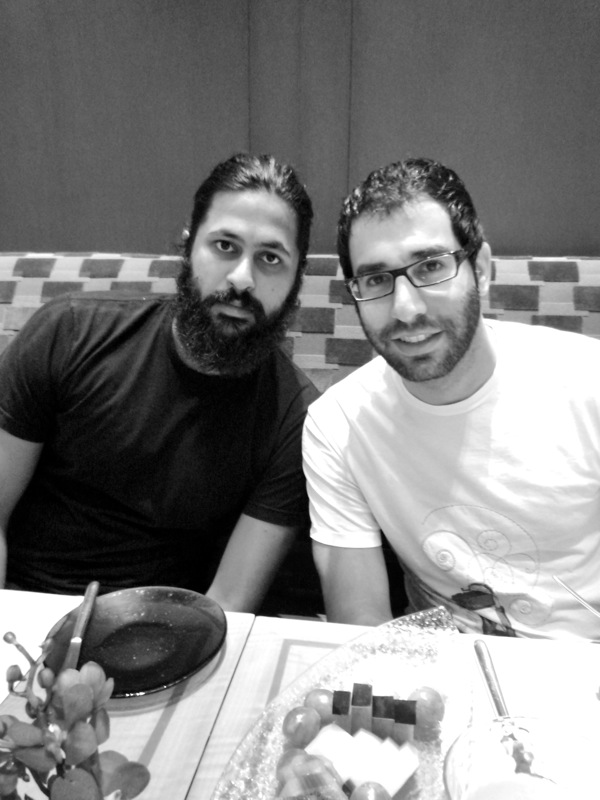 Forked with Vik and Bryan
Vik and Bryan are my documentary crew in India. They are in India, with me, to film Behind the Scenes footage for a documentary we are doing on the October project (Yahoo! Yodel Studio). As part of the documentary, each city has profiled a local, up-and-coming artist. Shaa'ir and Func are our India profiles. Before they got off to shooting we sat down for a breakfast.
I met Vik and Bryan about a year ago through my friend May. Of course they are also the other two thirds of Disposable Television along with Brendan. Seems I have had a lot of disposable face time in the last 3 weeks. Low and behold they both know my friend and documentary producer Elliott Phear.
Vik is the tallest and nicest Indian guy I know. May always raved about him but until this trip I didn't know exactly why she raved so much. He also has shot all over the world and has stories to prove it. His calm and mild mannered attitude is a pleasure especially when in a crazy ass country like India.
Bryan makes me laugh when I look at him. Not because he is funny looking but because he is absolutely hilarious. More funny comes out of his mouth than one should be exposed to. HE is fearless in talking to strangers and that only adds to the comedy.
Thanks guys for killing it on the doc and making Mumbai even more pleasurable.
What we ate
Yogurt and musli
crab and cheese omelette