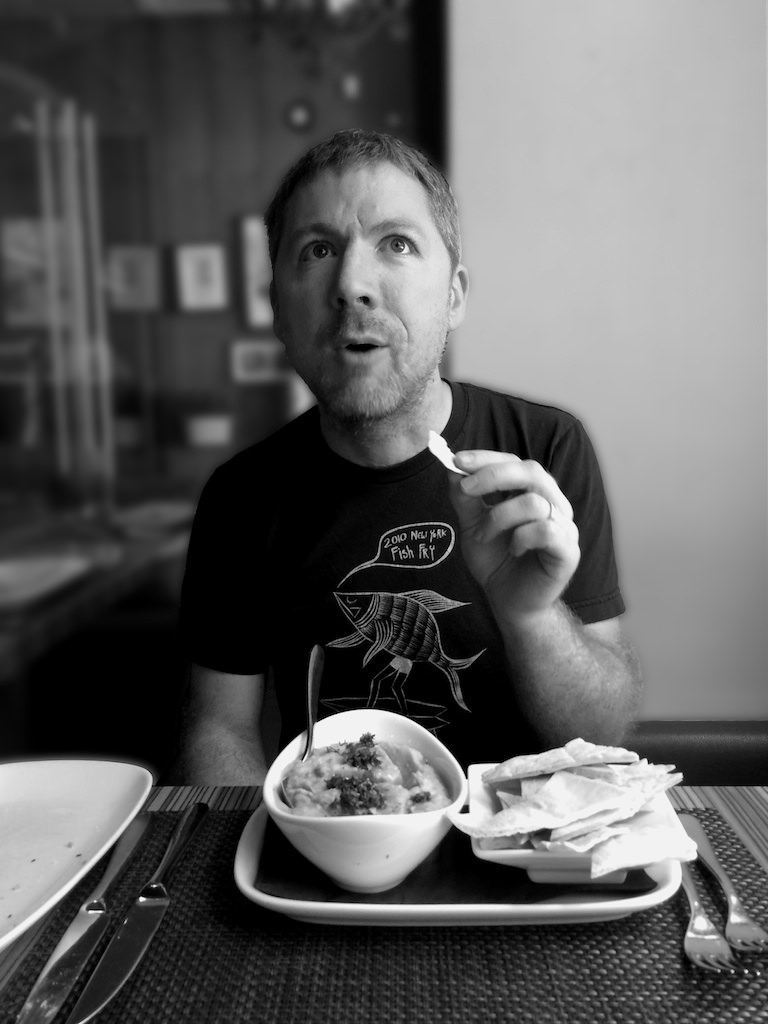 Forked with Matthew McGregor-Mento
Trippple M and I go back. So far back that the first thing we worked on together was an ad campaign that used digital ad space as the medium and Adobe flash as the editing platform. This is way before YouTube was even an idea let alone possible. From then until now we've collaborated, co-worked, hired, bossed and moonlighted together on numerous occasions making for the kind of creative relationship that you have with a box of Crayola 64 crayons. No matter what the challenge you know you've got yourself covered. If you have a creative need ask him to sharpen a crayon. I promise you won't be disappointed. Here's what he had to say about the East Village, soup and hated foods.
What do you think when i say dinnertime?
Either yum I'm starving or do I really have to stop what I'm doing to eat again?
What is your favorite meal memory?
I loved the old East Village shojin restaurant Kajitsu. Every detail of the meal was so delicious and well considered.
If you could have your last meal with one person who would it be? Why?
Fish tacos, from the best taco truck in LA, with the artist Chris Burden, while watching the ocean.
Food you love?
Any soup, most cheeses.
Food you hate?
Nothing comes to mind.
Favorite food city, state or country?
Japan
If you were a food what would it be?
Lincolnshire poacher cheese
Eggs or pancakes?
Eggs
Last person you ate with?
My lovely pregnant* wife Emma. (*Adorable Kirra is now part of our world.)
What time is dinnertime?
When work is done.
What did we eat?
A mid-town fav of mine we hit Pera. We shared, as expected, the Mediterranean Dip Trio with Lavash Chips. MMM had the pilsner beer-battered tilapia sandwich while I munched on some mezze.
Hungry for more? Check out the whole Forked With series.