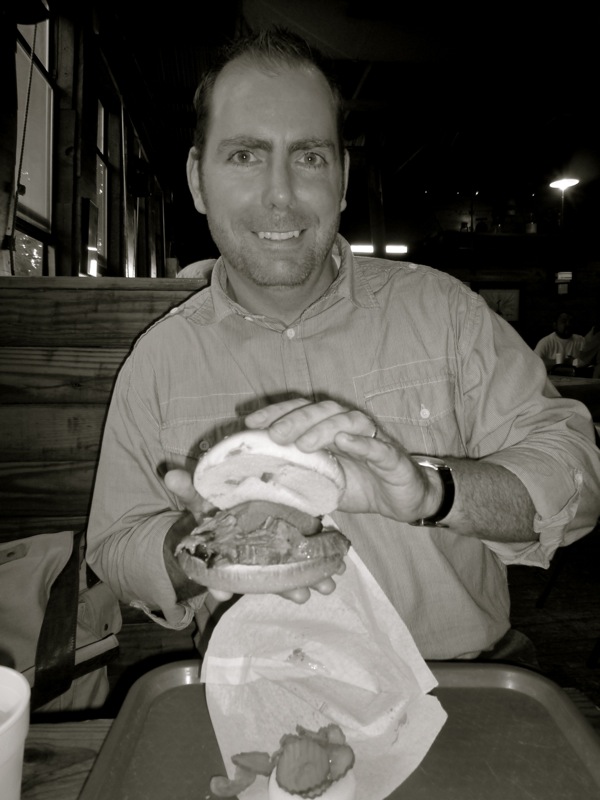 Forked with Brad Love
Mixing some beef ribs with a gentleman like Brad Love makes for a great and messy lunch. I was barely in Austin for an hour and I was already breaking bread with Professor Brad Love from the Advertising Department of UT. We met at one of my favorite spots in Austin, Ironworks BBQ. I met Brad last year at SXSW. I am back for a few days to launch another of my Yahoo! projects, this time with the help of his students.
Brad runs a great curriculum at the University of Texas and we share a lot of the same out looks on the ad world, both new and old. One of his classes is based on real world RFP's. The class gets an assignment and at the end of the semester they present their concepts back to the client. Brad thought it would be great to have a Yahoo! assignment and I have been wanting to do the exact same thing for a year and a half. So Brad invited me down and we are off to the races. Great hospitality and a ride to my hotel in his beloved Saab 900 capped off our afternoon with an appropriate Austin fashion.
What we ate
Smoked turkey sandwich
Brisket sandwich
Beef Ribs
Pork ribs
cole slaw