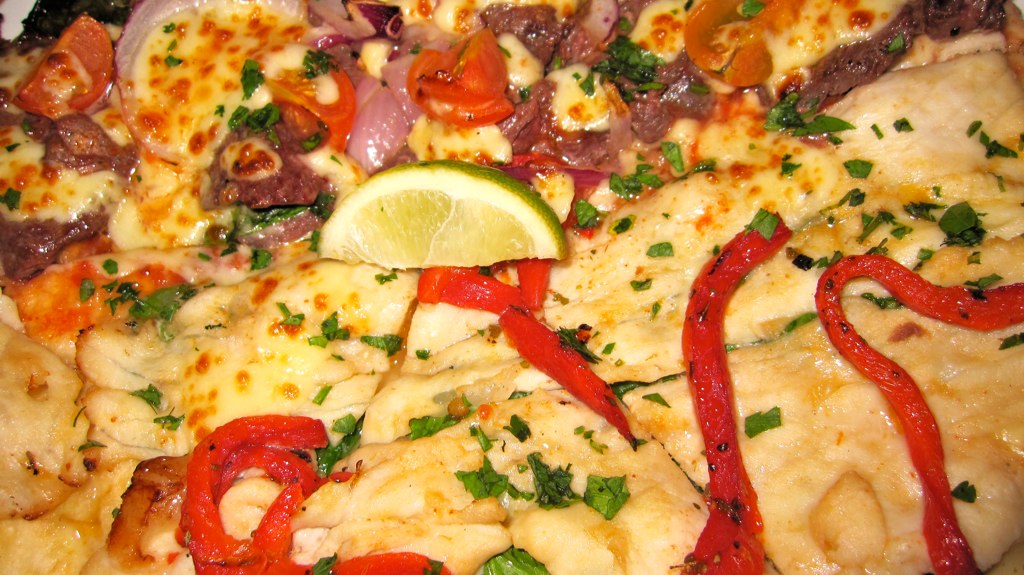 One of my last nights in Sydney before I had to head back to the states I really wanted to have some different meats. The two things my friends and I were after was crocodile and kangaroo. We spoke to a few locals and a bunch of them recommended the Australian Heritage Hotel. There is a restaurant bar under the hotel that serves up pizza with Crocodile and Kangaroo toppings. I thought it was a little weird that the locals couldn't recommend a restaurant that had Crocodile or Kangaroo as a meal, but whatever we went for it.
The Hotel is located in The Rocks, one of my favorite places in Sydney. We all were staying in different hotels so we ended up meeting at the restaurant. We ended up ordering 2 pies and chicken wings. The pies we split in half with toppings. One pie was Kangaroo and margarita (for the non meat lover) and the other was Crocodile and Emu (Emu is the 2nd largest bird in the world). We all tasted them and they were all really good. The Emu was the best of them all but I was not a huge fan of the Crocodile. That was the first time I had Emu. I'm curious what it would be like as a plate in a fancier restaurant.

I ended up still really hungry after the pizza and went a little over board on the wings. They were just how I like them, delicious and messy.
Those toppings were quite unique for pizza. I've never seen anything like that at home in New York but nothing compares to a New York slice, even if it has Kangaroo, Crocodile or Emu on it.