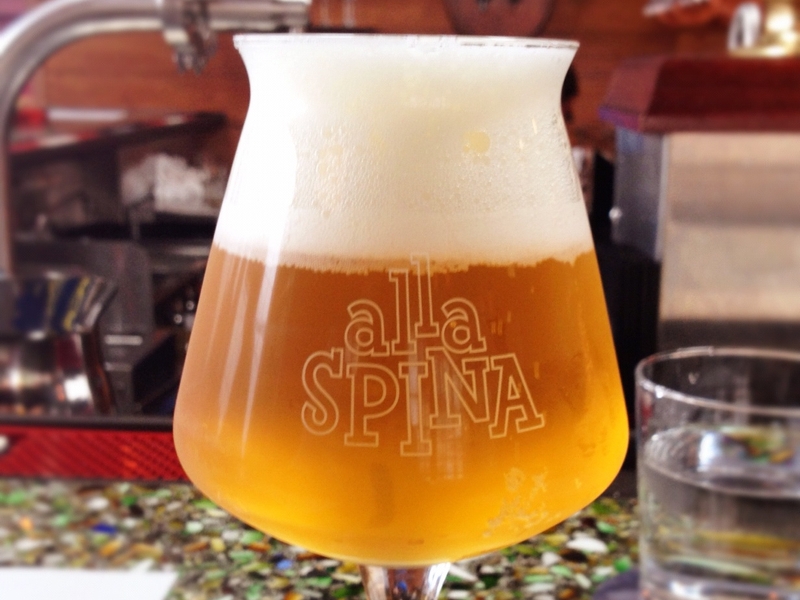 As many of you know, I live in New York City and to say the least this town turns into a green t-shirt, stumble walking, puke corner, train rowdy, loud voice hell on earth by 11am on St. Patrick's Day. I've never been quite sure when this holiday got so ridiculously out of control. How it turned into an excuse to get hammered before noon on a weekday I can't seem to understand. I guess I'll chalk that up to the overzealous, freedom fancying, American spirit. Give us a centimeter and we'll take a yard. The fact it falls on a Sunday this year will only make matters worse. So, to combat this foolishness, we thought we'd bring some food options into the mix.
We're not saying don't go get drunk. By all means start the day with two Irish car bombs and a Guiness, vomit on yourself before the work day ends and blackout on the late train home waking up in Ronkonkoma at 3am. Good luck in your Monday morning meeting. You all know, having a little something in your stomach while you imbibe copious amounts of alcohol buffers the spinning room by at least a few hours. We think there's no reason why that food shouldn't be better than most of your weeknight dinners. Hell it's a holiday after all, treat yourself. With the rise in popularity of the Gastropub we didn't have a hard time finding some watering holes that also gave your tastebuds a workout. Below you'll find our top 10 picks for our favorite gastropubs in America. We'll first drop our fav 5 in NYC and then complete the list with 5 out of state gems that are always on our hit list when traveling. Enjoy the list and this year practice some chewing instead of practicing how to keep that flap in your throat open while pouring beer down it.
This pair of restaurants are connected. The latter of the two is a beer forward space that focuses on sandwiches and small plates. After you pass through a 15 foot hallway of beer coolers you arrive at the small bar that is usually full up. Resto on the other hand is larger but less a pub feel. That said, the same beer is available but the food choices are more abundant. When I last visited I was with five of my buddies and we were man handling a whole goat done 8 different ways. Their whole animal format is an incredible experience that I highly recommend. The above image, goat leg, is half of our fourth course. The other half was the shoulder.
In the heart of Williamsburg, smack on the pre-park part of Bedford Ave., you'll find this neighborhood spot usually with the door open. With a hefty beer list and an equally crafty menu (See what I did there?) you'll be able to snack yourself straight into tomorrow. Start with the ricotta and bread and a few deviled eggs. Don't miss the duck angolotti. Share it at the table. Finish up with a pear and ginger pie to go with your Buckin' Branca, one of their signature cocktails.
This is a great place to start your St. Patrick's Day because they have the best Full English Breakfast in Manhattan on the menu. April Bloomfield knows her pig so she'll set you up with some perfect pork lube for the rest of your booze-o-rific day. The Breslin is not a bad place to end your St. Patrick's Day either being that the gastropub is located inside the ACE Hotel. If you had the wherewithall to book a room the day before or just after you finish eating that English breakfast you'll be psyched when you find yourself face planted on the rear window of a cab heading towards Grand Central.
Daniel Boulud knows how to run a restaurant. That's not the reason you are coming here. You are coming here for two bigger and very specific reasons. One, The Beaujolaise sausage. A pork, mushroom, onion, bacon and red wine link that is so juicy and tasty that you'll want to line up 3 more before you get half way through the first. Reason two? It's actually three. His Menage a Trois is a plate of all three signature burgers with the works. That's right, a trifecta of juicy, meaty goodness for you to share or savor all your own. The Piggie is a 6 oz beef patty topped with house made bbq pulled pork, jalapeno mayonnaise and boston lettuce on a cheddar bun. The Frenchie is another 6 oz patty with confit pork belly, arugula, tomato-onion compote and morbier cheese on a peppered brioche bun. The third and final is the Yankee. A beef patty with iceberg lettuce, tomato and vidalia onion on a sesame bun. Vermont cheddar and crispy bacon may be added. Add both. Be happy.
This spot is your midtown hit. Just above Herald Square, this large space is run by Australians. The menu has the usual pub feed but the standout secret is the Ten Dollar Dog. A reuben style-cornedbeef with Russian dressing, pickles and sauerkraut. Mix that with one of their New York crafted specialty cocktails and you'll be off the the races.
Mark Vestri is slowly taking over Philly. With this gastropub he mixes Italian roots with seemingly random ingredients that make surprising, perfect mashups. The pheasant ragu poutine is particularly interesting. Belly up to the bar for the best experience. Graze on snacks as you sample from the amazing beer selection on tap.
Paul Kahan knows what he is doing. Any of his restaurants are amazing from food to design to service. Avec and Blackbird were my favorites until I managed to squeeze in a late meal at The Publican, his first of the dynasty. Among other amazing dishes I had a beef heart that changed my life. Who would give beef heart much of a thought other than "It's weird. Let's try it". Push that from your mind. I'm not sure how he does it but the y manage to make this heart taste like a slow braised piece of meat. Then they slice it nice and thin so it almost melts in your mouth. Next time you are in Chi-town get to The Publican. Over order and taste the magic they create.
This is a brilliant concept and a high recommendation from Chef Ben Long. He finds himself here often enough to recommend it as the perfect Sunday afternoon. Test your sobriety with blind tastings between the serrano ham and the proscuitto. Rinse between bites with their 8+ plus oyster selection.
You've heard about it. It sounds like a ton of hype. Stop thinking. Just go. Every good eater city has one. Portland has Beast. San Francisco has State Bird Provisions. New Orleans has Cochon. Joe Beef is Montreal's. Read the menu and the wine wall and you'll understand. Read their cookbook and you'll be enlightened. Try and sit in the garden (Between May and October unless you are a masochist.) Ask for the tour of what's growing. Make sure to order some beef but try some simpler things like the sautéd beans and the tomato salad. Everything is done with such love and knowledge that each bite feels like a Harvard education taught by Adriana Lima.

Not technically a gastropub but it's hard to say what is and what's not in Portland. The enormous four sided bar screams pub to me. A huge beer and signature cocktail list will keep you deciding for a solid 15 minutes. While you contemplate order the county ham with buttermilk biscuits and red pepper jelly . Also get Mary's organic fried chicken with smashed potatoes, collard greens and country gravy. And, just for good measure throw on the bourbon glazed porchetta with braised red cabbage, green cabbage slaw and pepper oil. Pray they have the ribs pictures above on special and then place your drink order. I promise that will set up up perfectly.
To close this list, I hope your St. Patrick's day is a winner filled with just enough alcohol to keep the eternal buzz while your taste bids and stomach partake in this years festivities through a few of the above suggestions. If, somehow, you still wind up stranded at the end of the LIRR or Metro North train line, don't call us for a ride.