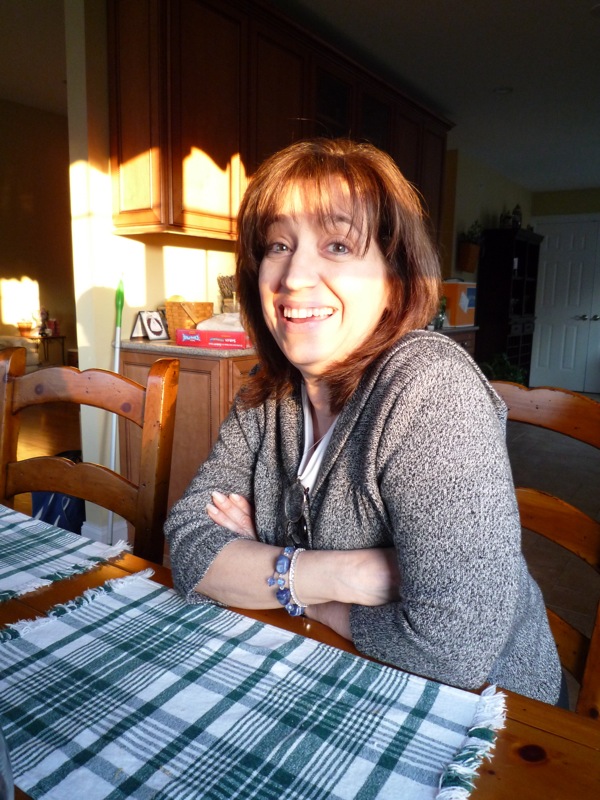 Yesterday was dedicated to Mom's all over the country. If your mom is anything like ours, she has a lot to do with what, how and when you cook. I guess you could say she shaped our cooking passion. Along with our Grandma, our mom encouraged us to explore food. She made us get dirty in the kitchen helping out when we wanted, and didn't want to, with mundane and monumental tasks. For that I thank her.
We spent Mother's day at my Aunt's house. The house consisted of my parents, my aunt and uncle, Matt, Kel, Brian and Christine (my cousins). We decided it would be a hodge podge of food and we would eat in a sort of rolling method. Of course part of the deal was that the mom's were to stay out of the kitchen but that proved to be impossible.
It rolled like this:
Olives
fried cheese w/cranberry sauce
cheese plate and crackers
hummus and pita chips
shrimp cocktail
scallops
baked cheese with apricot
hot wings
pork chops
apricot chicken
bbq chicken
eggplant parmesan
celery root orange salad
romaine strawberry salad
grilled vegetables
orzo salad
coffee
homemade rocky road ice cream
Ohh yeah, and we put down about 8 bottles of wine during all that. In the end, Mom's had a good time and so did the rest of us. THANKS AGAIN MOM FOR ALL THE COOKING LOVE OVER THE YEARS! I hope all the other mom's out there had as special a day as we did.