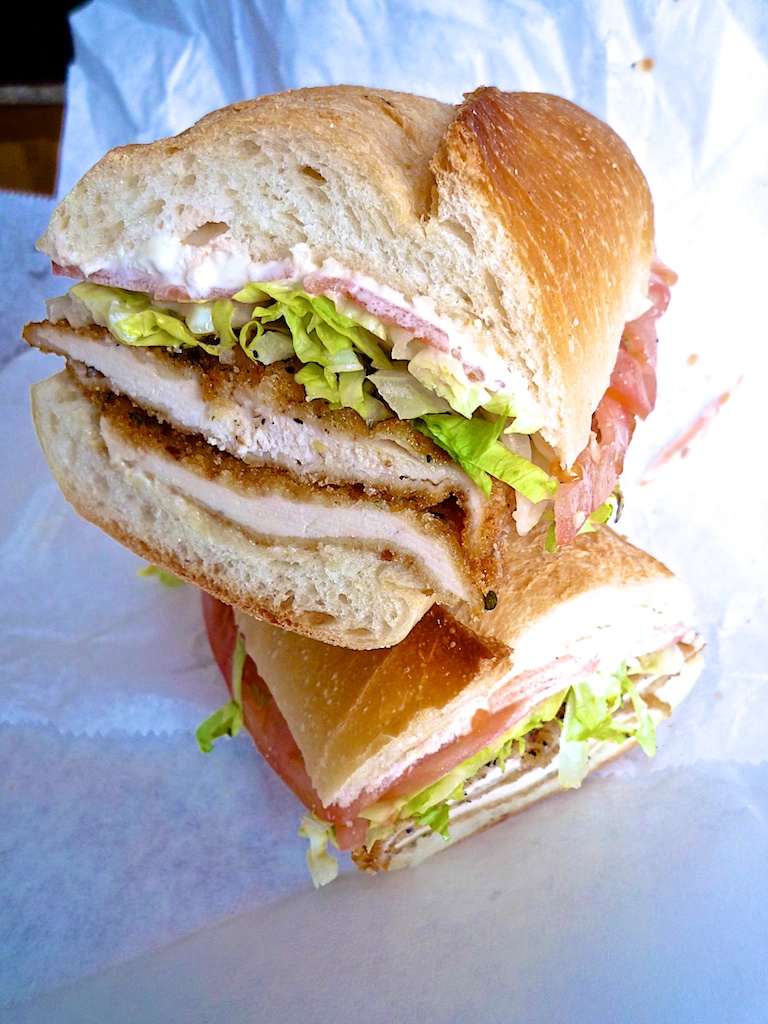 This sandwich started many years ago when I was about 17 years old. It gained super stardom by Jimmy Bruccalari, one of Ant's oldest friends. Jimmy came over the house one afternoon and explained to Ant, my parents and me that he had been frequenting a new market in town. Verelli's was Jimmy's lunch stop everyday for about a week . Each day he would try out a different sandwich. Johnny, a short Mexican man who worked the deli counter, made Jimmy's sandwich everyday. On the 5th or 6th day Jimmy realized that no matter what he ordered Johnny would always ask the same question.
Deli's in New York have many signature characteristics. One of these is the unwritten rule in which the patron (Jimmy) and the clerk (Johnny) bond through a short and focused conversation. Usually the convo is triggered by the deli worker. They like to use words that indicate that you, the patron, are in charge of your order. To do this they call the patron words like chief, boss, champ, guy, friend, captain or governor. As in, "What can I get you boss?" The response to this is a head nod followed by the phrase "Lemme get…." This short transaction establishes command as well as makes the patron feel like they are amongst friends. As the sandwich making proceeds the given title is used to further ask questions of the patron. As in "Boss, lettuce and tomato?"
Johnny's go to title was "Guy" . No matter what Jimmy ordered Johnny would always reply with a "Guy". But Johnny took it a step further. He had a signature closing statement. Johnny was quick. He made a great sandwich. He never asked twice what you wanted on your sandwich. But, as he was about to close the hero, double wrap and slice, he threw out his now signature slogan. After every order Johnny would ask every patron, no matter what they wanted, with out fail "Salt and Peppa Guy?" It was, in short, his finishing move.
Jimmy didn't know Johnny's name for the first 3 years of patronizing Virelli's. Over the years Jimmy honed one sandwich that came to be the Verelli's standard. And yes, it did have salt and pepper on it. This weekend I visited the famed Salt and Peppa Guy and ordered the signature sandwich.
With out further delay the Verelli's special:
Two chicken cutlets pounded thin then breaded and fried
fresh mozzerella balls
roasted peppers
thousand island dressing (light on the ketchup that is why it looks white)
lettuce
tomato
salt and pepper
fresh french/italian bread
The sandwich is a Rock Star of flavor. It sits in the top 5 sandwiches of all time. In it's company are classics like the V&S special. So if you ever find yourself hungry and anywhere near Oyster Bay Long Island I highly recommend paying Johnny a visit and chomping down one of these tasty subs.
Verelli's Market
39 West Main St
Oyster Bay, NY 11771
(516) 624-8989