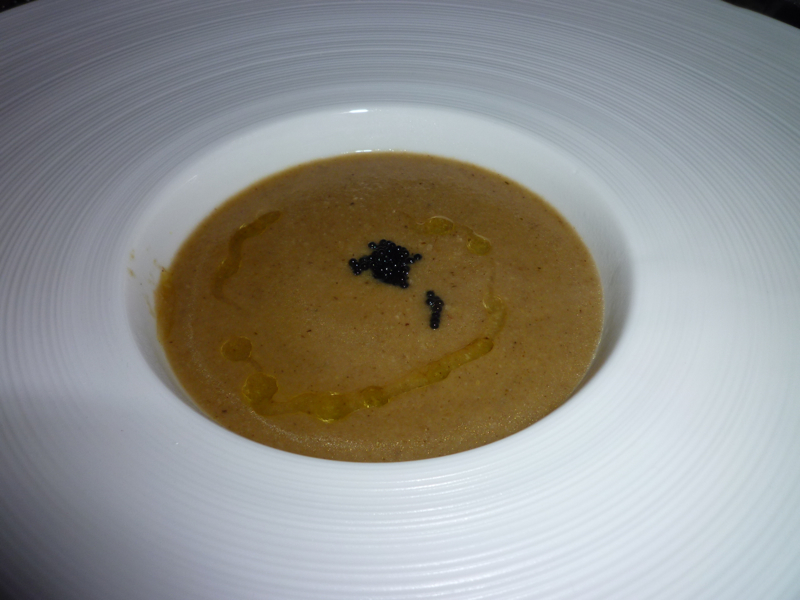 You all know my love for underground dinners. Many of you have attended one of my own little backyard-gastro-movie-suppers. (New season opening soon). As I travel around the globe, I love to pop into supperclubs where ever I land. I have compiled quite the list with all the travel lately. In fact, upcoming dinners have started to influence my destination decisions. It's even better when you attend a dinner you have been trying to get to for a long time. That's exactly what happened a couple of weeks ago with SPICE.
Ben Long, a good friend and chef de cuisine, takes his club into a random restaurant each month and converts it into a SPICE evening. From the food to the ambiance to the service everything exudes Ben's flavor. Knowing what a night like this entails, I immediately give Ben respect for the meal he is about to serve up. I poke around the kitchen checking out the walk in, peering over at the flat top and checking out his sous, Greg Clapp, finishing the mise en place. After my jealously fueled kitchen tour I headed back out to the front of house, take a seat at the simply decorated table and await the spoils.
First up was an amuse-bouche. Ben's take on the Italian antipasti, melon and prosciutto.
Next up, roasted beet salad with fresh citrus, marinated feta cheese and candied almonds.
That was followed by my favorite dish of the evening, a shitake mushroom soup with truffle oil and topped with a dollop of caviar. (pictured at top). In the best contrast of the night, the soup was followed by this rustic bocadillo filled with prosciutto.
My entree was chef's choice between a roasted sea bass with beurre blanc and pearl onions over a risotto cake OR an open faced ravioli with filet mignon and rosemary reduction sauce. Ben chose the fish for me and it was delicious.
Throughout the night the wine, specially selected for each course, flowed like a broken water spicket. The final course was a honey hibiscus cookie and jasmine ice cream sandwich with crystallized burnt orange. A perfect ending to an indulgent meal. As the night wound down and the guests started to trickle out Brit's secret narcolepsy started to kick in.
She rallied and we moved the party a few doors down for a late, late night cap. (try 4am). Sometimes it's good to know the chef. SPICE's April dinner was just announced. If you want a seat you better act fast. Grab a membership at spicemembership@gmail.com