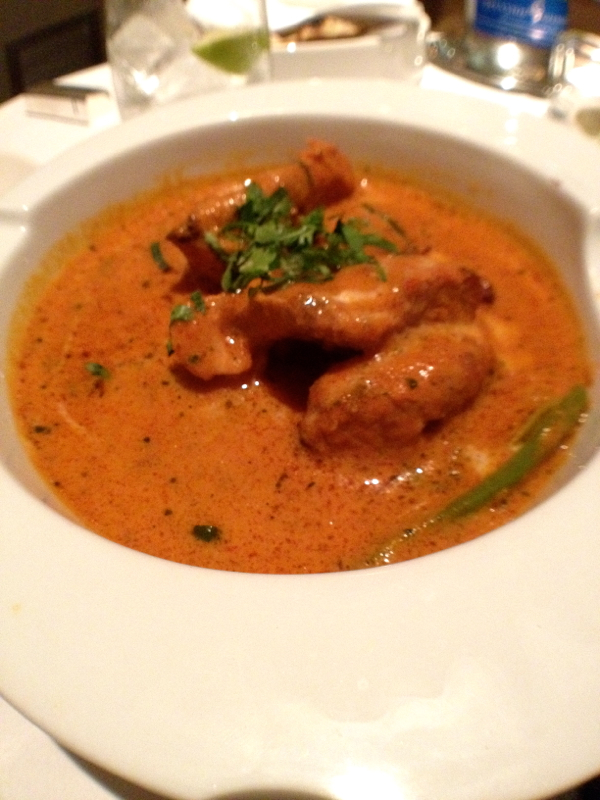 You can't go to London without having some Indian food. It's so synonymous with British cuisine that it's referred to as, well…British cuisine. On this trip I hit two semi-famous local spots. They were drastically different in ever way; location, ambiance, food and price. I'm going to take them one by one to breakdown the tasty and terrible but know now they are both outstanding in their own way.
Tayyabs (below picture)
A tube ride out to the East End dumped us on a street packed with fried chicken joints and threading shops. It was friday night and the block was bumping. The sidewalks were filled with street vendors, groups of Indian and Pakistani guys just hanging out, extended families in their traditional garb shuffling through the aforementioned obstacles trying to get home. After a few blocks on the main street a left and a quick right slipped me into an alley that was the oppositte of the street that I had just manipulated. Quiet and uncrowded Fieldgate Street wound around a long curve to reveal the small sign indicating Tayyabs' entrance. Once inside the hustle and bustle kicked up again. The que (read line) wrapped through half the restaurant. People and tables were crammed in ever crevise of the space. The tables were all filled, crammed actually, with more people than you'd expect at each one. Smoking plates of food crowned the tables with large bottles of beer circling the center attraction. The patrons were loud, rambunctious and what we would later come to realize, drunk. This is a good time to mention that Tayyabs is a BYOB establishment. This makes the beverage store adjacent to the restaurant a very happy, lucrative business. My NYer radar sensed that the owners have a stake in both the restaurant and the shop. Smart.
The que moved quickly and before I new it I was seated at a two top in the upstairs dining room. A more rowdy and more crowded version of the one downstairs. To my left was a table of twenty that were in full tilt stagg party mode. In front of me a table of eight co-workers, which became twelve rather quickly, celebrated ending of another week of the daily grind. To my right were the stairs I came up which now doubled as the food delivery highway. Plates of fragrant sizzling meat on skewers running out of the kitchen below to hungry guests. The ordering was simple although you could get lost in the menu for a good thirty minutes. I settled on kahari gosh, onion pekoras and tandoori lamb and chicken. Kahari is one of the things Tayyabs is famous for. According to them kahari is associated with a deep cooking pot that is used throughout traditional cooking in Pakistan, each dish is simmered and prepared using traditional methods that have been handed down across generations. According to me it's damn good and an absolute must if you visit.
Making quick work of the courses as they dropped one after another on my table and having forgotten to stop at the shop next door for my beer I made a quick and smooth exit. I made it out the front door just in time to witness a twenty on one street fight which had me head in the opposite direction for fear of getting tied up in the mix of some east end brawl. Plus, I was digesting. I popped back out on the main drag and headed to the tube stop. Tayyabs was physically far away but my belly as well as ever fiber of clothing I wore would remind me all night of the delicious food and crazy ambiance Tayyabs has to offer. If their is one critique it is for them to invest in a new ventilation system. You clothes will smell of tandoor for a week, I promise.
Literally it translates to fatso palace. How can you go wrong you say? You can't, but this place isn't what you'd think using the english translation as your guide. Moti Mahal is just off Covent Garden, aguably one of the most posh and touristed places in all of London proper. I truely didn't think I would wind up there but not for the reasons I just mentioned. It's extremely expensive. With all the great Indian food available in London I thought spending a lot money on a good Indian meal was pretty stupid. As it turns out this was worth every pence. Easily in the top 5 Indian meals of my life, Moti began and ended the night with elegance. Escorting us to their downstairs dining room, the maitre D walked us passed the kitchen window and slipped through the ultra modern white walls seating us at a semi circle leather booth in the back corner of the room. Moments after settling in we were presented with a large platter of fresh uncut vegetables, a sharp knife, a small bottle of oil and two miniature clay bowls. In the bowls were raw spices that were to be crushed and sprinkled on the vegetables and our meal.  I love small, unique details like this. I feel it is these touches that make experiences memorable.
After a good, long look at the menu I ordered their signature kebab dish, some chicken tikka masala, lamb biriyani and an eggplant dish. The kebabs were up first and came with an elaborate skewered presentation. The finale was our waiter removing them from their sticks and preparing us each a taste. The chicken gave me flash backs to India. One of the most delicious and amazing tastes of my life was the first time I had chicken in India. The texture of the meat was so tender I had to ask if it was really chicken. These kebabs had that same texture. Moist, flavorful and soft each bite was more delicious than the next. The eggplant arrived in rounds of skin which was a nice reprieve from the normal baingan bartha presentation found far and wide. Neatly placed on the dish were also two chutneys that paired well with the eggplant. One sweet and one a bit more savory with a tomato base. By the time our mains arrived we were nearly stuffed but we persevered. The biriyani presentation was beautiful and the taste was really nice but the tikka masala stole the show. The chicken had that same tenderness and with the silky masala sauce over top the combination sent my taste buds into ghee heaven. The night concluded with an overstuffed stomach wandering out into the misty Covent Garden and slowly savoring the experience that had just wowwed.
Tandoori plate at Tayyabs
Between these two restaurants you can't really go wrong. I am sure there are 100 more places that can delight just the same. If you're in London soon and you are looking to experience the full spectrum of Indian food I suggest you follow my taste buds and see what you think for yourself. Just remember to bring your big wallet and a fist depending on which part of town you visit.
Kebabs and eggplant at Moti Mahal
Spice and vegetable platter at Moti Mahal. 
Utensil rest at Moti Mahal. Another nice touch to the experience.