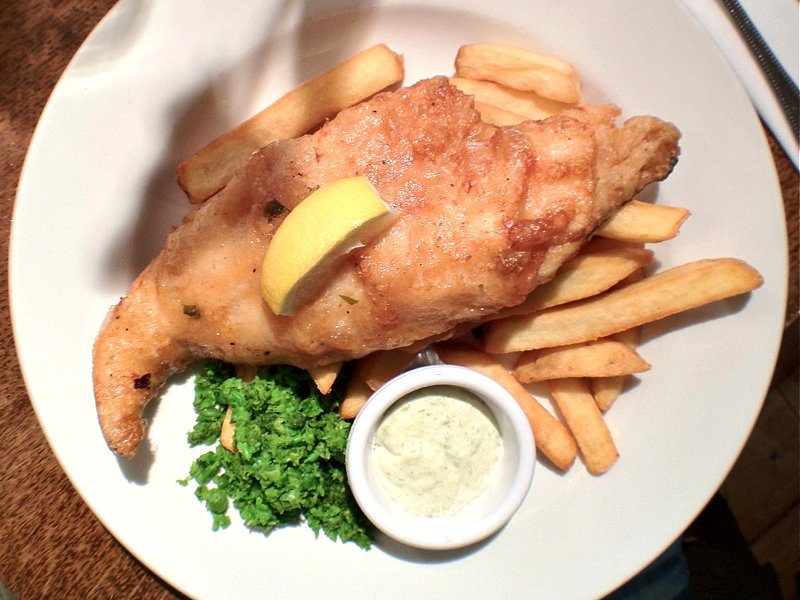 Most of you, I am sure, are familiar with the English pub. After this past weekend's alcoholic debauchery in green t-shirts, face stickers and tights I'm sure some of you are wishing you were not as familiar as you are. I realize Irish Pub's and English Pub's are different. I am not a fool. With this context in mind, American's idea of a pub doesn't really have clear distinction between the two. Of course, there is a big difference. For me to explain that I'd need to visit Ireland or chat with my buddy @Mulls on the nuances. For this post "The Pub", in general, is what's in discussion. Irish or English need not matter. @Mulls once told me that each family has a pub where they all gather for weddings, funerals and, yes celebrating saints. Much like the Italian dining rom table, the pub is like an extended living room. Adults, kids and friends are all welcome any day, any time.
I recently visited with my British pal Patrick who's childhood buddy was also on Holiday at his house. As boys will do, we got talking about the good old days and their trials and tribulations in England. It was suggested, not by myself, that drinking was becoming an epidemic in England. Each weekend ending with trashed public property and littered streets not to mention the run on suchers and butterfly bandages at the local ER. Neither of them could pin point why this behavior has evolved to be the norm but they both agreed it has become a problem both for the general public and for the individuals personal health. The point to all this is, there is more to do in a pub than get belligerently drunk.
On my recent jaunt in London I popped into a lovely pub on the border of Knotting Hill for a snack, not to get pissed. The food was some of the best I had in all of London. It was simple, British, classic and fresh. I think pubs sometimes get pegged by American's as only drinking holes which means, when abroad, they miss a whole part of the pub experience.  I ordered the haddock, pictured at top, and chips. It was super fresh fish fried in clean oil which created the perfect crust. The above bangers and mash were also freshly stuffed and fried. My guess, they were cooked in separate oil since there was no fish bits or taste to the dish. A true sign of the publican caring as much about the grub as they do about the beer. The bangers sat on a fluffy and unusually light bed of mashed potatoes (read: mash) that helped keep the gravy at bay until I was ready to mix the three items on each bite. Of course I indulged in a few pints of dark, room temperature, cask ale to wash down these delights. With moderation.
It made me wonder if I could find a pub here in New York that takes as much pride in their food as they do in their beer. So often do these spots get overlooked. Our blossoming gastropub scene does a great job of solving this mystery but those are not the establishments I am talking about. I want to find a true pub that serves excellent food. Or at least try. Look for a follow up story soon as I explore NYC in hopes of finding an understated watering hole that serves better burgers than the Minetta Tavern or a slow roasted meat that has April Bloomfield begging for the address.