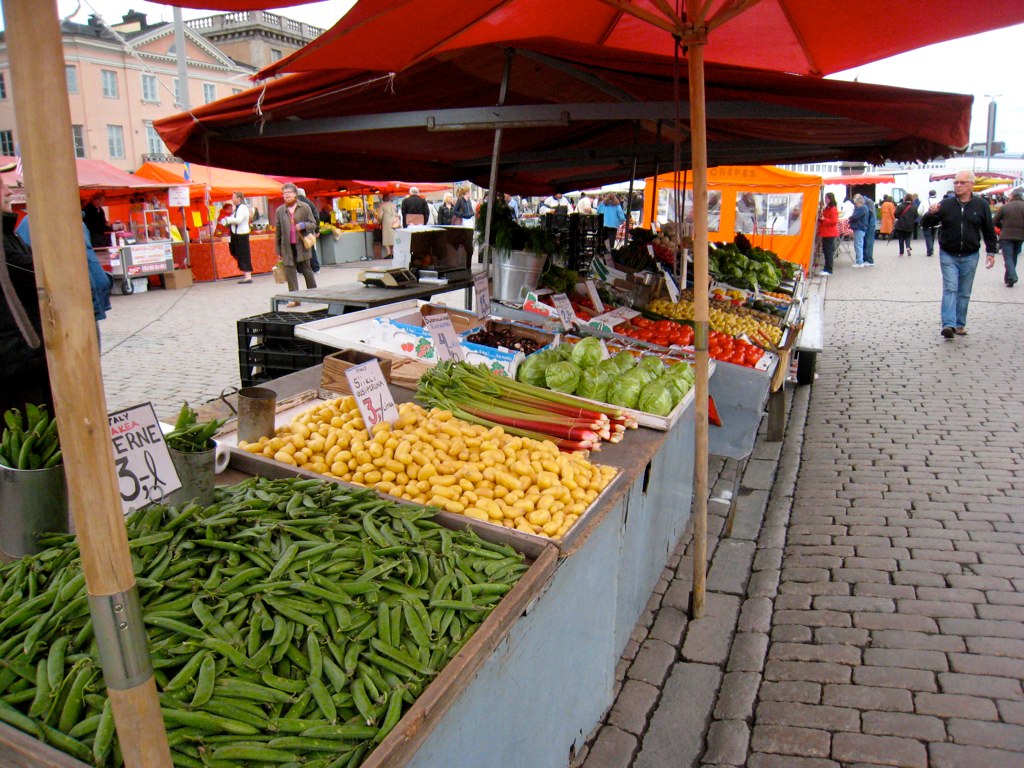 Helsinki Finland is a nice little city. I will be back there a few more times before my contract is over and I will definitely be back to hit up the market. I love markets like this. Everything is fresh. There were 2 small boats docked next to the market with fish caught that morning. Talk about a cheap rent!
All the fresh vegetables and fruits makes you want to live there and go to the market every day to get great food to cook with. I had to pick up a pack of strawberries just for walking around (my favorite fruit). We did have a brief snack at the end of the market. The market had a giant grill, cooking fried squid, onion rings, fried little fish (too fishy for me) moose meatballs, and salmon balls with lemon sauce. We tried the salmon balls and the moose meatballs. I will definitely be back to get a bigger plate next time. The salmon balls were like crab cakes but salmon. Really good! The moose meatballs were good but needed a sauce. They were a little dry. No worries I will definitely be back.
Oh there was a little roach coach burger/hot dog stand there. I think I will have to try one of their burgers. The pictures on the side of the truck looked interesting. Check out the video.