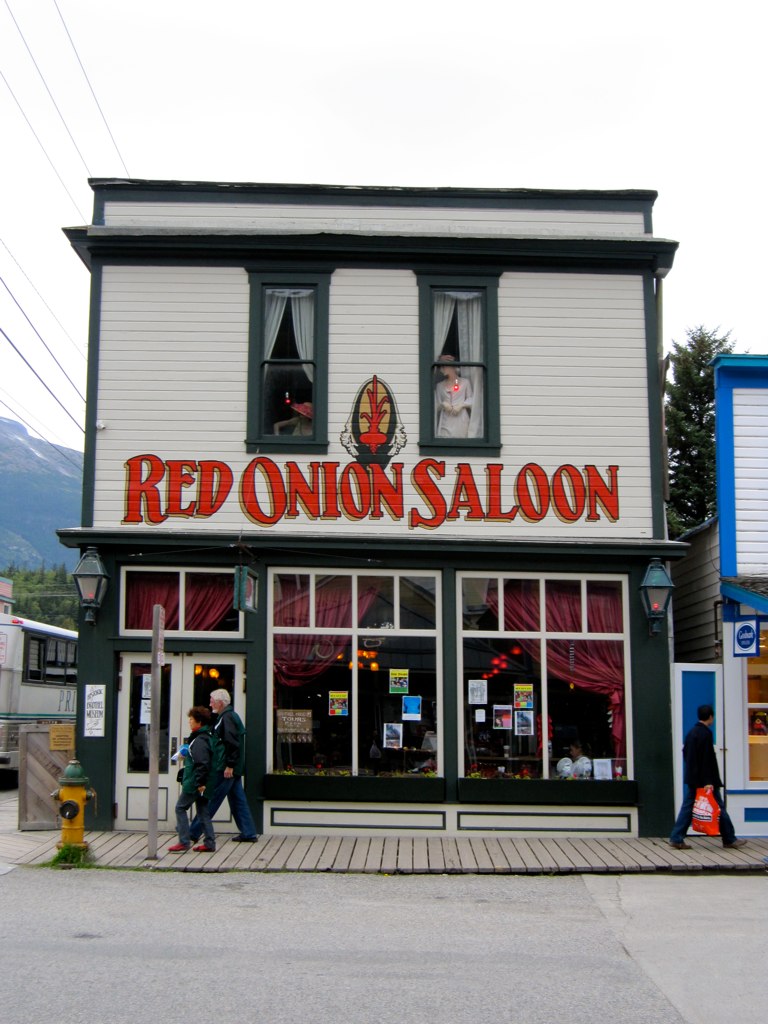 Skagway Alaska is a small town that looks like a scene from the old west. If you took out the few roads that make up the town and put in dirt with some tumble weed I think I would have to bring my 6 shooter to go get some lunch. After walking through the town in about 5 minutes I ended up at the Red Onion Saloon. The Red Onion Saloon was Skagway's most exclusive bordello back in the day. It was a bar on the bottom floor but the top floor had 10 small rooms where the ladies waited for business.
The waitress all dressed the part while they served you. I went with a friend an we ordered an appetizer , couple sandwiches and a couple Alaskan beers. The Triple Dip plate was tortilla chips with a pulled chicken artichoke salad dip, basil ricotta/goatcheese dip and roasted red pepper/white bean dip.
It was good but my favorite was the chicken artichoke salad and ended up getting it in a sandwich. My buddy got the Turkey Trollop that is Oven roasted Turkey and Provolone. We split the sandwiches and I have to say I was surprised at how good it all was. We ordered Alaskan white and amber beers to wash it all down.