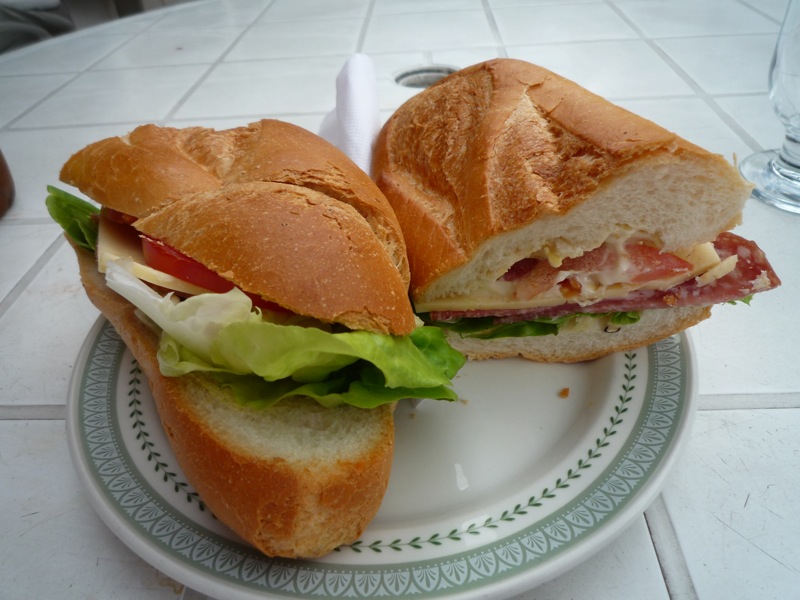 I was looking for a quick hit one day in London and every pub and restaurant was either no longer serving or not yet serving. I walked past an Italian restaurant that had a small sandwich shop next to it. I walked a few blocks more before deciding to return and order a salami and cheese on a roll.
The english gentleman who made my sandwich had ancestry in northern Italy. We exchanged stories as he made my lunch. Amongst topics was the debate if we should put mayo on the sandwich and double up the salami with mortadella. He won both debates. Mayo but no mortadella.
I took my plate outside and sat in front of the shop taking in the view, savoring the sandwich and listening to two old time brits speak Italian to each other. I almost could have been in Fundi if I wasn't in London.