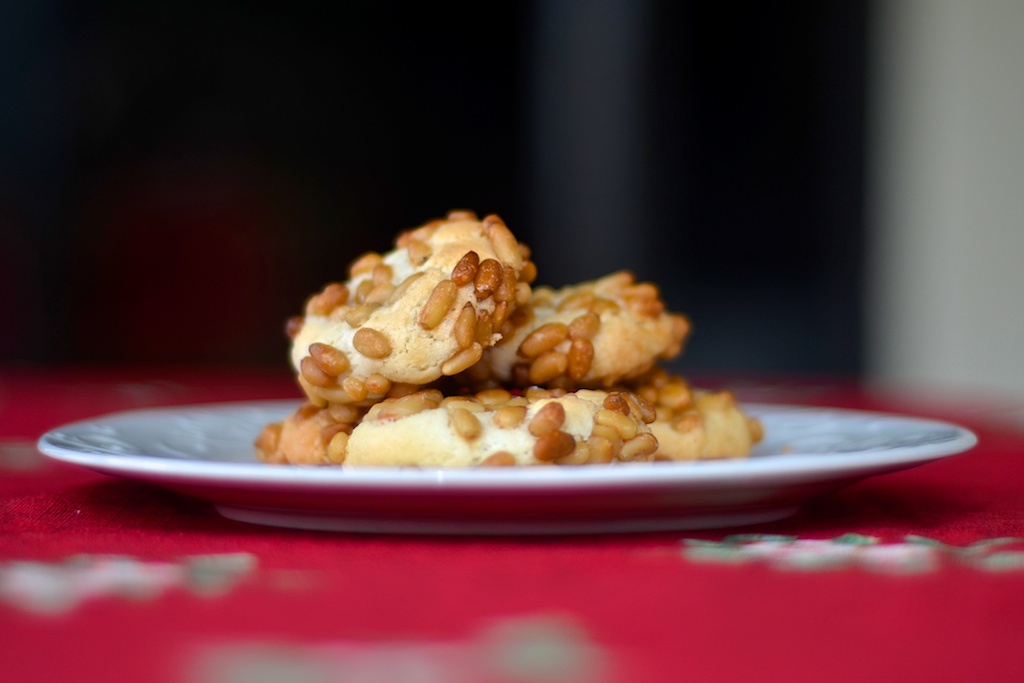 It's time this post saw the light of day. I've been avoiding the publish button until I lost the 15lbs that inevitably comes with Christmas. Damn you Santa. And, now yes that has taken me an entire year. The cookie table certainly doesn't help. Instead of the recap we usually post each year. I thought I'd focus on the coming year and, specifically, it's cookie contenders. Below are the four contenders. Clockwise from upper left here's the breakdown.
1. Rainbow Cookies are also known as Napoleon cookies, Venetian cookies, Italian flag cookies and, Chris Fasulo's favorite, stripey cookies. This is a 1900 Italian-American cookie probably born in Brooklyn. It's layers of brightly colored, almond-based sponge cake, apricot and/or raspberry jam, and a chocolate coating.
2. Tortalina is so delicate it's almost a pastry. It's Momma Anello's most famous cookie and rightfully so. Pecans and brown sugar make up the filling while the cup is a delicate, buttery wrapper that bakes up with the perfect flaky walls.
3. Chocolate date filled walnut cookies are an Uncle Doug favorite. He pulled them into the mix about 4 years ago. Chocolate and dried dates are mixed together for the filling and then it's wrapped up in a walnut cookie dough.
4. Pignoli is a macaroon typical of Sicily, Italy. The main ingredients are the uber expensive pignoli nuts and lots of almond paste. It gives these simple biscuits a chewy and flavorful pop to counter balance the crunch of the nuts.
By the hero image in this story you can tell who my winner was last year. This year it's a whole new ball game and we are just about to throw out the first pitch. A new rookie is in the mix this year. A ricotta cookie that's much like a mini cake. It saw some action 2 years ago and is now back in the big leagues.