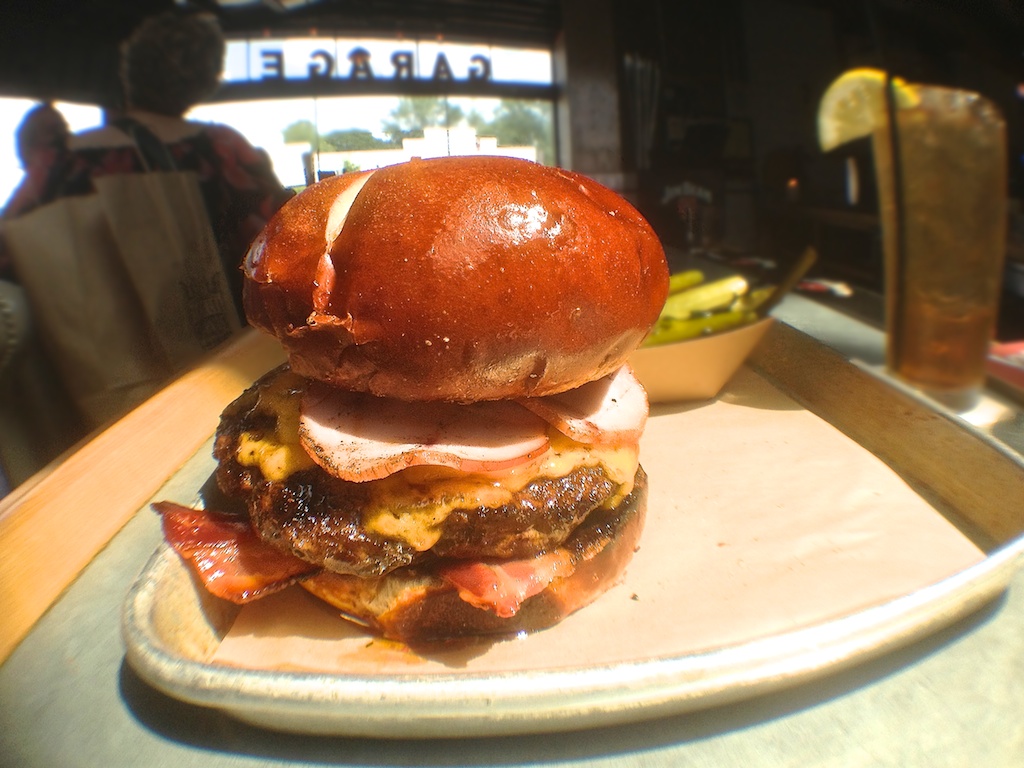 Here's another example of Detroit's newly sparked cool desperately trying to reignite this once majestic, now dilapidated, city. As avid FT fans know I love Detroit. On a recent work trip I had a chance to dip back into this great city for a couple hours. My first stop was an old garage that has been converted into a sort of midwestern gastropub meets old school locals joint. As a former Chevrolet mechanic, my dad would love this place. If you were brought up with the type of garage I had as a kid your eyes will quickly trick your nose into smelling the greased steel of ratchets and sockets as you glance across the interior. On second look the memory snaps away and you're assaulted by the smell of beef sizzling away on the flat top. Among other delights, Vinsetta is known for its burgers.
I rarely pull quotes into my posts but the guys who run this spot did such a great job of explaining it's reason for being that I needed to quote him directly. In the words of, I think, Curt Catallo:
"This is a joint. A place that was built to serve one purpose and preserved to serve the next. It's the kind of place that made a name for itself on Woodward Avenue by delivering the deepest kind of care to car owners and auto lovers one wrench turn at a time. Today, the oldest garage east of the Mississippi carries a different kind of torch but the cause remains the same: make it honest, make it legit and make it as good as you know how…the new crew is working to keep the legend of Vinsetta Garage alive on Woodward Avenue and beyond."
I bellied up to the bar and got right down to business which means I went straight to the burger, etc. section. With over 14 different options and names like The 3 A.M., The Sy Ginsberg Press or The EV1 the menu is as fun to read as it is to eat. After much, much, deliberation, I settled on the Macon Bacon Burger. It's an angus beef burger topped with woodshop Michigan maple bacon, pancetta, grilled Canadian bacon, house-made bacon jam and melted, smoked cheddar. Outrageous is a major understatement. I mean look at that picture above. It kinda says it all.
Vinsetta made Woodward Avenue a destination for 91 years attracting motor heads from all over Detroit. Now it's doing the same for food heads in the best way possible. For a more inclusive review Nathan Skid does a great job hitting all the details.
Go there:
Vinsetta Garage
27799 Woodward Avenue
Berkley, Michigan 48072
248 548 7711