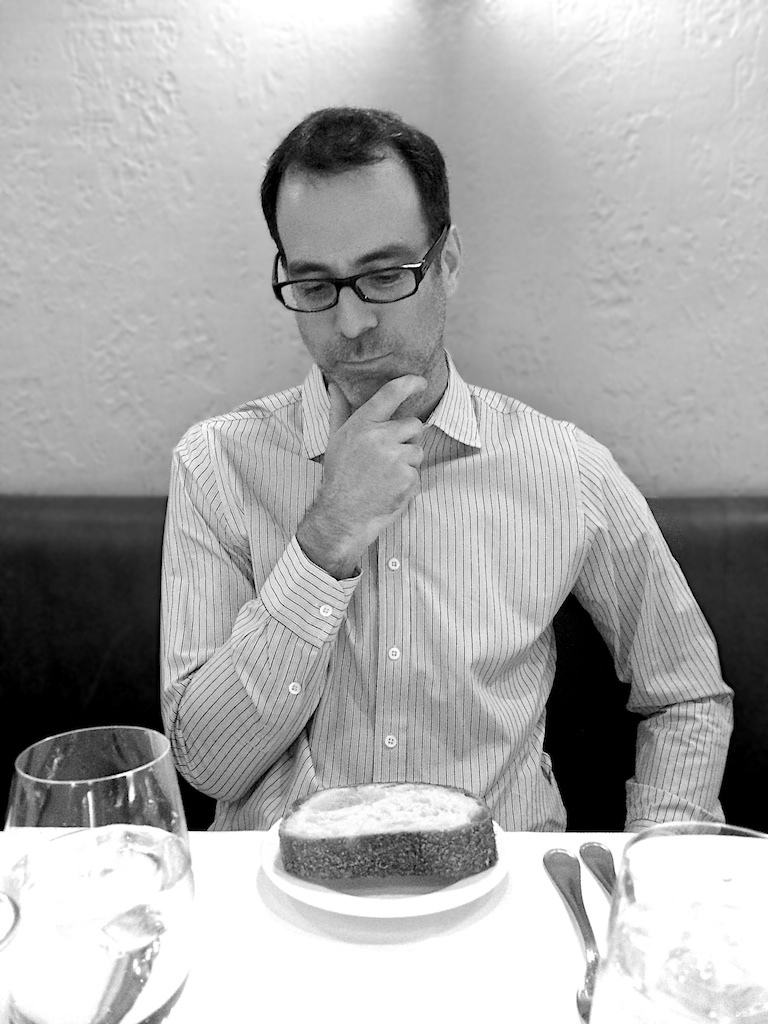 Forked with Ross Field
Give Ross 5 minutes and he'll make you think, laugh and feel like a kid. Not necessarily in that order. One of the most organized people I know, running some of the largest projects marketing can conceive, Ross has a way of making everything work out. Whether its a huge project or a troubled friend, his "It'll all work out" demeanor has a way of rubbing off on you. I've seen him take a troubled boardroom of executives to consensus in under an hour. I've witnessed him, on multiple occasions, gently introduce strangers while manhandling dirty plates without skipping a beat. I've even seen him attempt to sooth subway drivers with his slightly off brand of humor by treating the 6 train, with closing doors, as a theater experience. In short, Ross' mild mannered and positive approach to life breaths much needed fun into our fast paced, negative land mined, daily life. We met for lunch ironically at Babbo. Here's what my gluten free friend had to say about Reel Tasty, the bible and "full" meals.
What do you think when i say dinnertime?
I'm ready.  I'm always ready for dinner time, anytime.  I love a full meal several times a day, especially with someone that makes me smile and never minds watching me savor the dinner.  
What is your favorite meal memory?
Being the kitchen staff for my first Real Tasty Dinner party.  It was my first time serving strangers, and loved every second in the sous cheffing in the kitchen with best friends. Learned washing dishes for hours is quite the workout. A thank you from all the guests made me smile. 
If you could have your last meal with one person who would it be? Why?
Moses. He performed the miracles of the highest power and I want to learn from the first sci-fi action hero. Plus I'm sure he would be entertained by my company.  I wonder if he would share?
Food you love?
Lamb chops, anything grilled, dark chocolate, chocolate mousse, a perfect orange, potato chips
Food you hate?
I don't really hate food, but some foods I don't love to consume – oysters, salad, gluten (although I crave it), cilantro
Favorite food city, state or country?
Paris, France.
If you were a food what would it be?
Lasagne – a comfort food, warm, nourishing, filling and full of surprises within each layer
Eggs or pancakes?
Eggs
Last person you ate with?
My wife, Randi
What time is dinnertime?
7PM, sometimes, 7PM, then 10PM for 2nd dinner
What did we eat?
Grilled quail with shaved fennel and lardo. Guinea hen "alla Cacciatora" with braised escarole
Babbo Ristorante
Address: 110 Waverly Pl, New York, NY 10011
Phone:(212) 777-0303
Hungry for more? Check out the whole Forked With series.