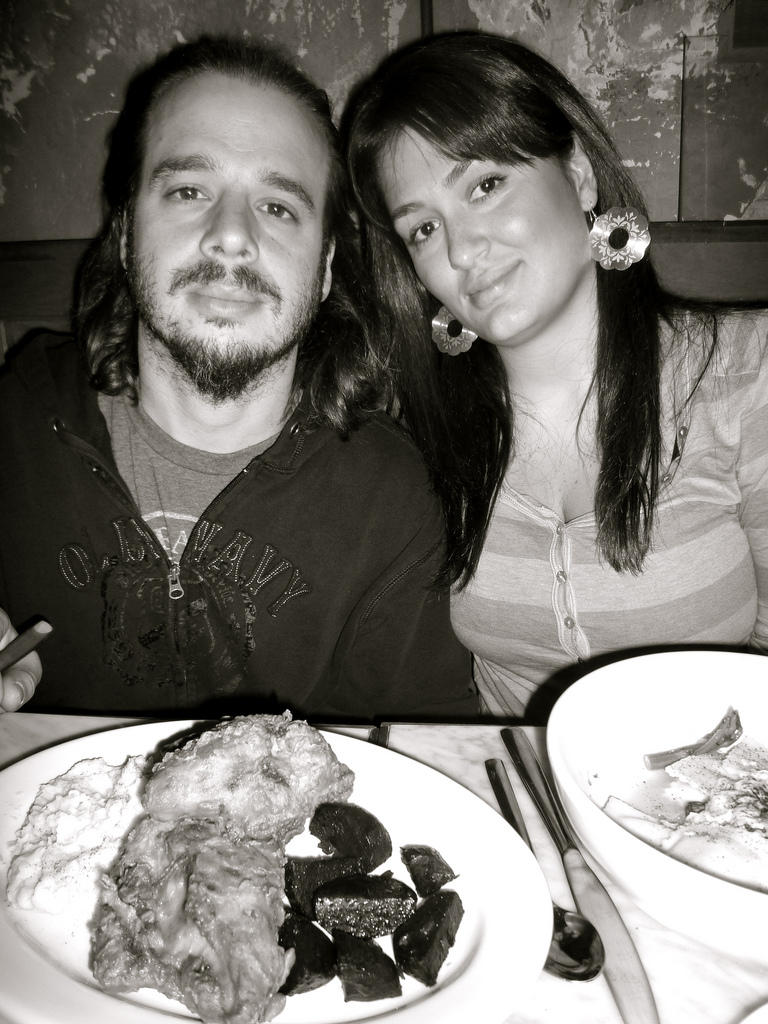 Forked with Joe Giuliano and Macella Montoya
I have ate with Joey almost as much as my brother. We started the eating parties back in high school and over the years we have chowed everywhere from Oyster Bay, Long Island to Buenes Aires, Argentina. Joe plays an important part in my life. He is one part sounding board, one part grounded Italian and one part insane neurotic. Ask me about the OCD wheel or the DefCon Eating scale one day and his neurotic trait will be completely understood.
Marcella is a newer edition to the crew. Joe's girlfriend by association but every bit her own person in reality. As a Colombian she has spunk and conviction under her normally calm and spiritually centered ora. All I have to say is, don't flip her off a raft while floating down rapids in the Andes mountains or you will get the bite end of that ora.
Joe owns a landscaping business in Long Island and Marcella is a yoga instructor and make up artist. They recently made the move closer to Joe's clients because the Brooklyn Long Island commute became insane. Seriously, where the hell is everyone going at 6am? This meal was much needed. The 12 blocks that used to separate us increased another 497 blocks with their move. That has kept the three of us from eating together for far too long. We kept it quiet and local and popped over to one of my Greenpoint favorites, Anella.
What we ate
Baby Arugula Salad with Shaved Manchego Cheese, Crispy Sunchokes and Hazelnut Vinaigrette
Baked Roman Gnocchi with Porcini Fondue
Fresh Pumpkin Ravioli with Shitake Mushrooms, Broccoli Rabe, and Sage Brown Butter
Fried Organic Chicken with Parsnip Mashed Potatoes and Roasted Beets