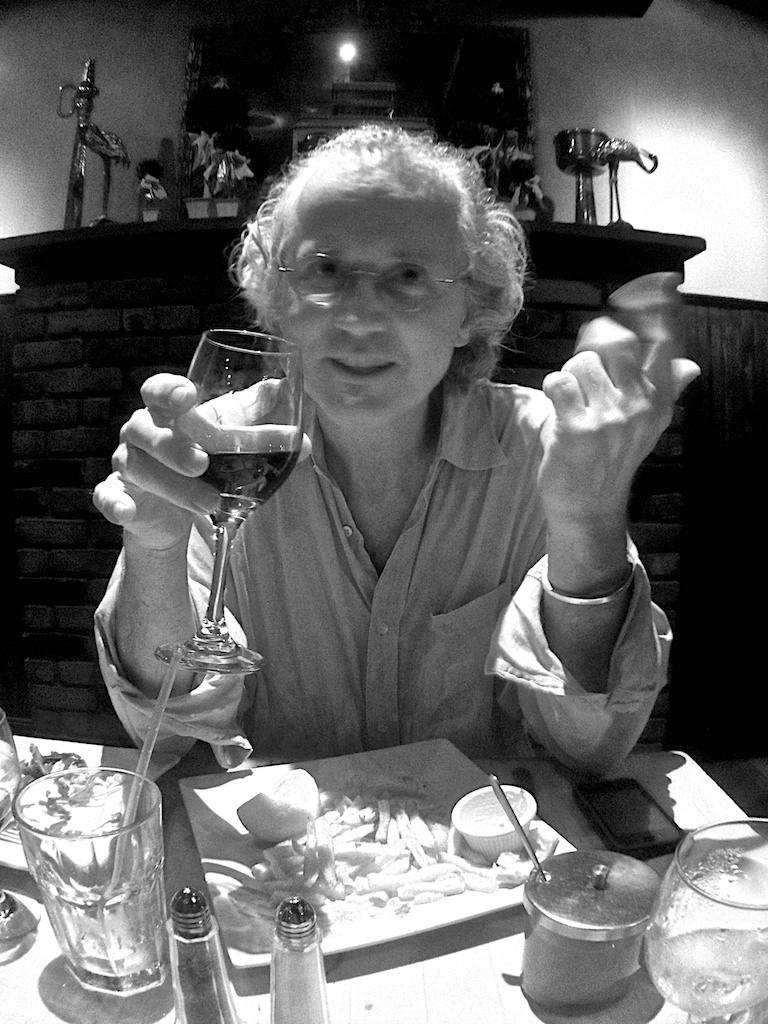 Forked with David DiMicco
David was shooting digital photography in 1998. I was a young junior Art Director and he was this pioneering photographer that taught me how to use digital photography in creative and in business. He also would cook me lunch whenever there was a client in the studio. It was sort of the ritual down at ICON Digital. We recently reconnected over dinner and picked up right where we left off. He's still shooting, now in a studio down in Chelsea instead of the Flatiron where we met. He grew up in restaurants so we've always talked food. Here's what he had to say..
What do you think when i say dinnertime?
Sunday night spaghetti dinner with my family when I was young. My mom would serve us from a large bowl with a floral design and printed on the bottom. In the pasta were meatballs and Sausage. I love the simplicity of the dinner, and watching my dad roll the spaghetti onto his fork with a big spoon. I still have the bowl.
What is your favorite meal memory?
I remarried several years ago, and for financial reasons, doing a catered dinner was not an option. I also felt we could probably make better food than we could buy for $125 per person.  I spent many years working in family restaurants and selling food at carnivals so I knew how to feed the masses,  and as luck or fate would have it I married into a family of foodies. We had the party in our backyard under a tent. I took care of all the logistics and my wife's family took care of the food. They did an amazing job- an array of appetizers, Cornish game hens, green beans, roasted potatoes, salad and Amish donuts for desert. We fed 85 people. Total wedding cost was $5000. It was a great evening and the collaboration was a great way to bring us all together.
If you could have your last meal with one person who would it be? Why?
I'd want to have diner with a beautiful intelligent woman who had lived a productive life and could tell a good story.
What did we eat?
We tried for Cookshop but that failed due to lack of reservation so we scooted next door to Moran's and did our best. with a baby spinach salad and a couple pork chops.
Hungry for more? Check out the whole Forked With series.