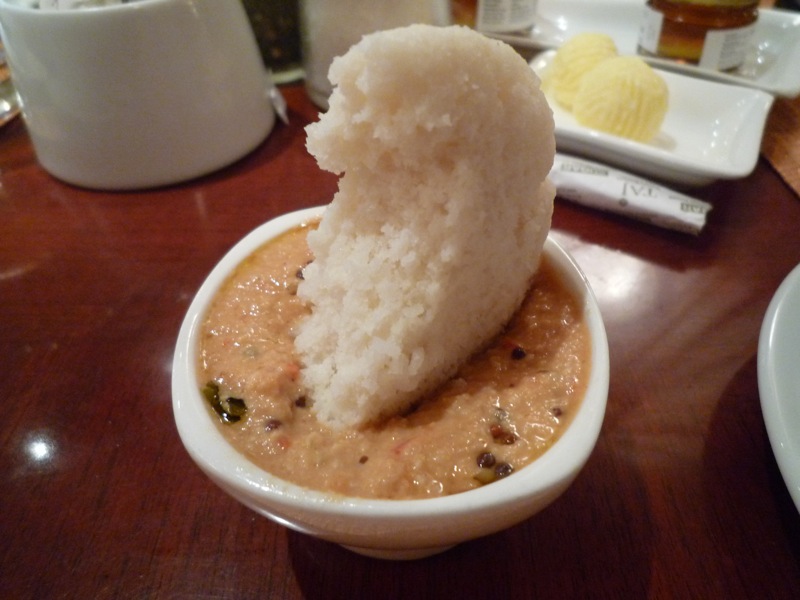 It's no doubt to anyone who has been following this last week that I love the breakfast at the hotel. In four days I have had four different breakfasts from the same buffett. All anchored with my delicious American coffee, I dove deep into Indian breakfast favorites, savored the fresh fruit bar, pounced on the made-to-order-omelette station and supplemented with everything from a banana smoothy to a hard boiled egg. But my all time favorite was a simple treat that anchored my stay in Mumbai.
Before leaving on this trip I professed my hatred for most things coconut to my friend Preethi. She swore to me that the coconut chutney was to die for. Well I was wrong and she was right. Pictured here is coconut chutney with roasted tomato in it. Stuck in it, a simple almost flavorless cake. After every dip the cake soaked up the goodness of the chutney giving my mouth a reason for celebration over and over.
Coconut chutney might just be on the menu at the next REEL TASTY. Look for it.