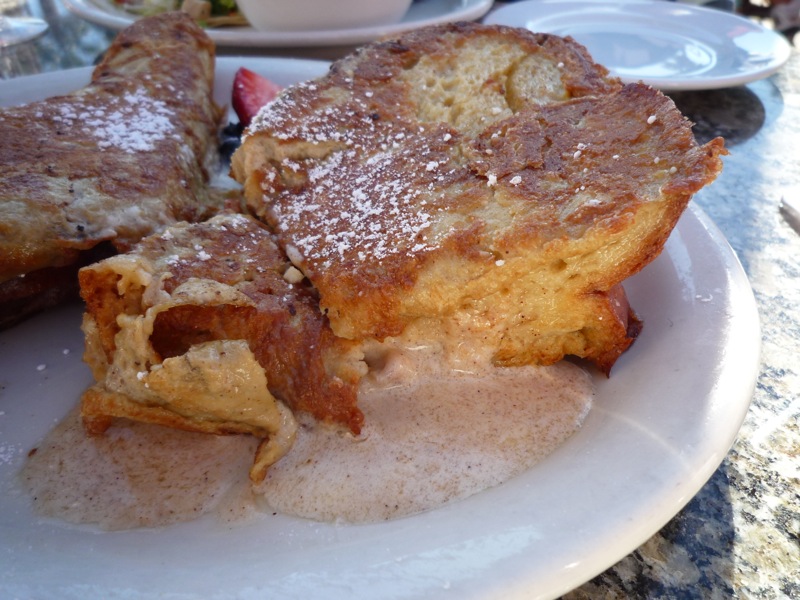 Yes. I know that is a huge claim. "Best Ever" is not to be thrown around lightly. My trip to Santa Barbara continued to delight right up to this tasty breakfast at Eladio's
Let's qualify "the best". Start with a fresh, flaky piece of brioche. Then with an egg wash stick it to another piece of fresh, flaky brioche. That gives you a double thick piece of bread that looks like challah bread. It also gives you a "pocket" between the two pieces of bread. Now fill that pocket with vanilla, cinnamon and marscapone cheese. Grill it in some butter. Plate it and pour on some warm, real maple syrup.
Take a good long look at the pic above. That's right. That is warm cinnamon and vanilla riddled marscapone cheese oozing out of the center of that brioche. Now I ask you, are you really going to argue the "best ever" label I tagged it with?
Eladio's Restaurant
1 State Street
Santa Barbara, CA 93101-3527
(805) 963-4466