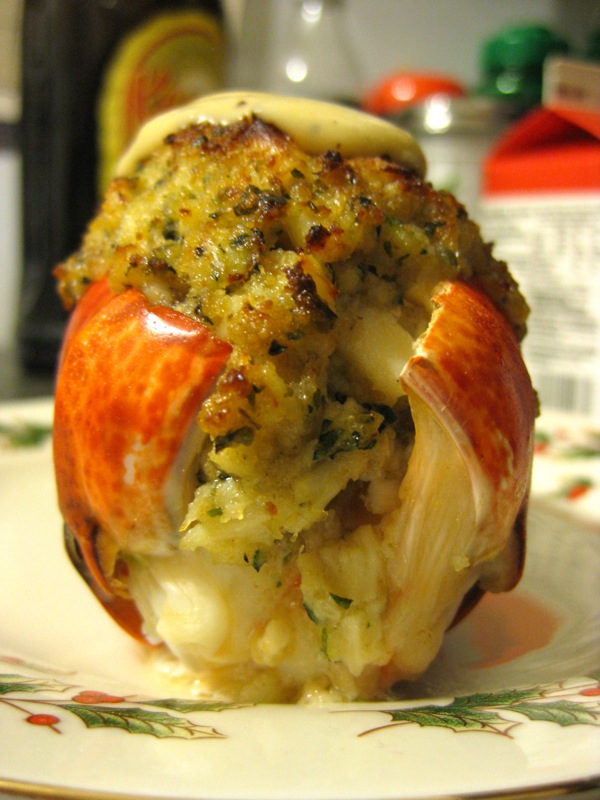 I know you all understand that Italians eat a lot. I also know you realize that we dial things up during the holidays, particularly Christmas Eve. What I am willing to bet most of you have fell short on is truly understanding the amount of food that gets cooked, served and consumed in the course of one long, over indulgent, hot pan may lay, melted butter tornado of a meal. Some call it the feast of the seven fishes we just call it "the start" because it kicks off a four day eating event that includes Christmas Day, "The Day After" (December 26th) and "The Hangover" (December 27th).
The day is always filled with lots of loud conversation (which can be mistaken for arguing to most outsiders) grabbing at food, over stuffing plates, sugar highs, impromptu menu items and a random nap break. For this post I'll focus on the food. For those of you wishing to better understand the behavioral dynamics of a dysfunctional, food obsessed family of Italians, leave a comment and we can see if we can help you out Donnie Brasco style.
The seven fish thing started because Italians, and many other catholics, don't eat meat on Christmas eve. We are not religious enough to truly understand the reasoning behind this but we are traditional enough to hold it as a rule. A loose one at that. Hence the first of the seven courses.
1. Bacon Wrapped Scallops with a blackberry jam glaze. Dipped in a horseradish jam sauce.
2. Cast Iron mussels with clarified butter, salt, pepper. Super simple and delicious.
3. Raw clams with homemade cocktail sauce.
4. Grilled shrimp scampi with fennel, lemoncello glaze.
5. Linguine and clam sauce.I brought the fresh pasta down straight from brooklyn.
6. Seafood chowder
7a. 14 Steamed lobster with clarified butter.
7b. Broiled lobster tails stuffed with crab meat and a bechemel reisling reduction sauce
So that was seven. There were a few additional dishes thrown in throughout the day so we actually wound up with nine dishes. That doesn't count dessert. So let's keep going.
8. Roasted zucchini and lobster risotto
9. Whole red snapper baked in parchment with thyme, lemon and kalamata olives.
That run down has made me hungry and tired. The nap this year fell in between the linguine and the lobsters. The kitchen didn't stop for all seven hours. Comparing it to last year I think we stepped it up. But you can decide for yourself.What is your favorite course from above? Tell me what you would love to see on the next Reel Tasty menu, I'd love to hear.