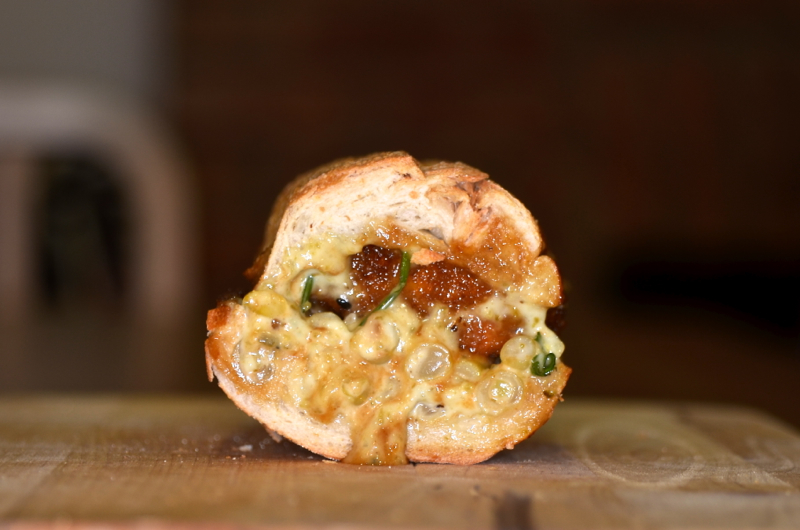 What's in YOUR Sandwich?
This is exciting. Some smart food friendly friends of ours gave us a call last week to tell us about a project they are working on. We loved it so much that we persuaded them to let us try it out before the rest of the world (it just launched this week!). What does this have to do with sandwiches? Hang tight for a second I'm getting there. First off, it's called Capture and it's an iPhone app that lets us collaborate on stuff we eat with the best submissions being featured on Forking Tasty. There's tons more that's cool about it too but let's get to the sandwich part first.
You may have noticed we're obsessed with sandwiches lately. You may have even watched a few of our 'WichHunting episodes. With that in mind we want you to show us your favorite sammie, hoagie, hero, sub, grinder, dagwood or torpedo. The top 5 will be featured in our upcoming "Sandwiches Rule" post. Our favorite will become the focus of our next 'WichHunting episode and the FT reader who submits it even gets to cameo in the video.
Sound fun? It is.
Now, in order for this to work there are a few small steps you need to take. (Sorry to those readers without an iPhone. Android and Win Phone coming soon.)
1. Download the Capture App
2. Open the app. You'll see our request front and center.
3. Click on the request and send in the photo of your favorite, current, last, next or friends sandwich. (shoot it cross section like the above image)
4. Eat, digest and wait to hear from us.
We'd love as many of you in on this one as possible but we'll be doing this again. Hopefully a lot. So if you take the bench on this one we'll get in on a future story soon. Just remember to keep peeking at your Capture app.