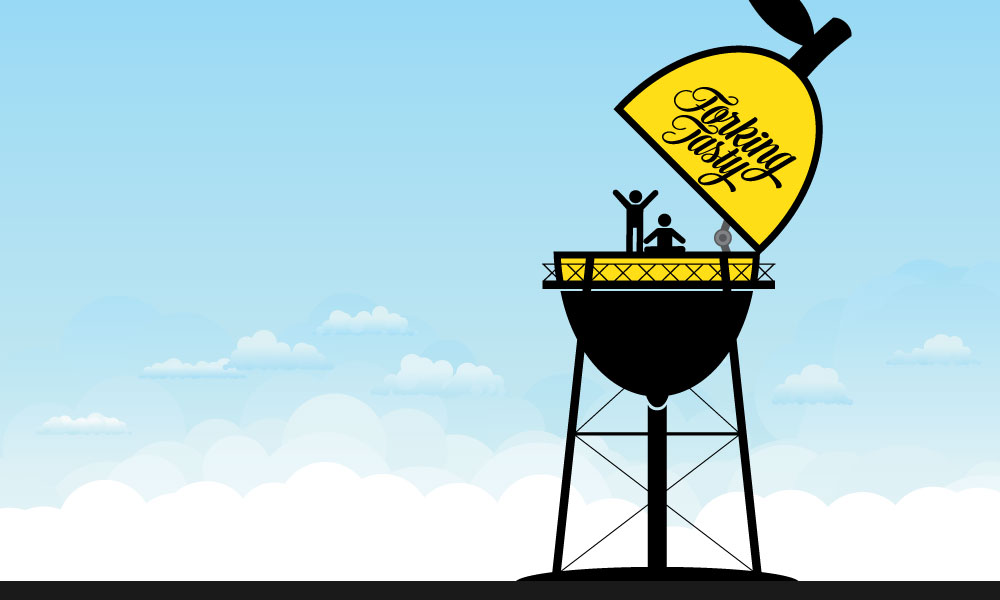 The Rebirth of Drool
If you reached this page in error, we're very sorry. The new Forking Tasty is still working out some kinks and the page you're looking for has been moved or replaced. We realize this kinda sucks. If you really need to find that link please contact us for help. Read more about our rebirth below.
Hey it's a whole new us. Here's the skinny on the fat.
After years of sharing our global gastro-adventure stories and opening our dinner table to like minded peeps to share in a meal, we noticed that FOOD was oozing its way into many other parts of life. The FOODIE revolution had not only gone mainstream but it went 2.0. Innovations, products and conversations now, more often than not, have food as part of them. This is awesome news for our original mission to bring back dinnertime.
We've added to this goal with an awesome new focus. We're curating the latest, greatest, coolest, cleverest foodie products and events that you want to know about all in one place. Now you can browse, attend and buy until your foodie heart is satiated. Here's the break down.
Stuff
This is everything from artisanal jams to reclaimed-barnwood-cutting boards to cheeky, food inspired, t-shirts. You need a gift? Start here. It's ok to treat yourself too.
Suppers
We know you're always looking for the next tasty event. Besides our own suppers, we'll make sure you're in the know about the best food experiences from the world's food capitals and beyond.
Stories
You're in this section right now. These are our behind-the-scene moments of discovery. Sometimes they double as travel guides. Sometimes they are deep cultural stories. Other times they'll just chronicle tasty bites along our journey or drop occasional TOP 10 listicle.
For more on how we curate, who we are and where we source stuff, check out this page. If you've got your bearings on our new face than dig into some of the below stories, or start with STUFF and EVENTS for a poke around. Thanks for stopping by. One last thing. Subscribe to our newsletter so we can stay in touch and you never miss a beat OR beet.