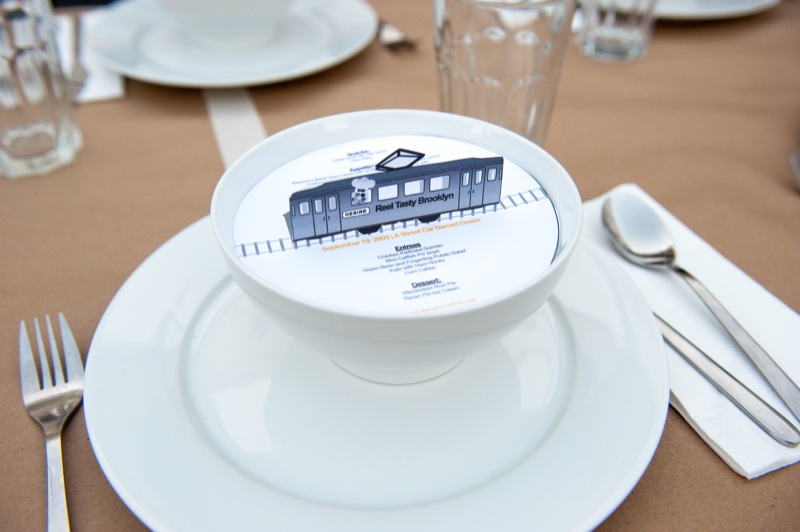 Last Saturday the REEL TASTY deck turned black and white and became extra spicy. It had been on Aimee's brain for a while to get a Creole/Cajun meal on the table.  She had spent some time this year down in NOLA and was itching to recreate some of her favorite dishes for friends. As it turns out choosing the movie was the tough part. As we scoured the archives looking for NOLA inspired movies, few of them leaped out at us. Of those none felt appropriate for following JAWS (our last movie choice).Then we came upon this gem. A classic. One of the rare works in which a play translates so well to the screen that it is rewarded with highest honors in both artistic disciplines. A Street Car Named Desire, although a pretty heavy drama, sets a mood that can't help pull you deep into the era and the environment. Now all I had to do was brush up on Creole/Cajun recipes. I used to be deep into the style but as I started my rue I realized I have not cooked it in years.
For those who are first time readers, Reel Tasty is our summer supper club where Aimee, my co-chef/host, and I  screen a movie on a 2 story building while feeding our guests some of our latest gastronomic creations. Our challenge this evening was going to be daylight, so we thought. The sun is setting faster and a good half hour earlier and we knew we had to move the night along swiftly.
Aimee prepped the snacks while I put the final touches on the back deck.
photo credits: Kun Kim
It wasn't soon after that guests started arriving, sipping, snacking and chatting. I love this part. As much as we are all adults we still act like teenagers at a high school dance when placed in an environment with new people. Fortunately, our guests are never wallflowers and make quick work of mingling with each other.
photo credit: Joe Schram
Aimee's white bean dip kept our guests occupied while the kitchen started prepping the apps (Appetizers for those developers reading this. And I know there are some.)
photo credits-left: Joe Schram right: Kun Kim
Next up was Crabmeat gratin with mushrooms and artichokes. While I worked on the shrimp for Bayona's Black bean cakes with grilled shrimp and coriander sauce, Aimee finished off the fried chicken liver toasts with hot pepper jelly.
photo credits: Kun Kim
photo credit: Joe Schram
Those final two appetizers were passed just as the light disappeared behind the cityscape. This left our guests in a bit of a black abyss as the few lanterns I hung in the trees tried to flicker some rays across the deck. Apparently my lighting contingency plan was not holding up at all. I will say that our guests didn't seem too phased. I promise that our final dinner lighting will be augmented from a trickle to at least a series of occasional bursts.
photo credits: Kun Kim
We seated our guests a bit earlier than normal to compensate for our light, or lack there of. The whole staff participated in the serving of the Chicken Kielbasa Gumbo as they circled the table plopping a fluffy scoop of rice in each guests bowl and following it with a chunky ladle of gumbo goodness.
photo credits: Kun Kim
As everyone was eating, talking and enjoying they had no idea that the kitchen was in a deep rut. This was the second time this evening we found ourselves in the weeds. First was during Aimee's delicate and multi-flavor layered appetizer preparation. As soon as we thought we'd made up the time we fell right back in once entrees were fired up. Aimee and I both blame this on the increasing number of entrees and progressively more complex appetizers we add to the menus since the dinners have progressed. I think we secretly love it so this is not a complaint but rather a back of house insight.
photo credits-left: Kun Kim right: Joe Schram
See, look. We are smiling HUGE. This is right in the fray. All four burners going, catfish spitting oil, greens bubbling up, squeeze bottles of aioli being thrown around, potatoes roasting, beans being tossed in cayenne and we are still loving every second.
photo credits: Kun Kim
Everything finally came together, as usual, and we served the table starting with our traditional "thank you speech" followed by an explanation of the dishes we handed off to be passed.
photo credit: Joe Schram
Rooftop Farms green bean and roasted fingerling potatoes
photo credits: Kun Kim
Kale with ham hocks
photo credits: Kun Kim
Mini catfish po' boys with pickles, tomato, lettuce and a chipotle aioli
The passing began and the smiles followed. Our final entree side were these grilled corn cakes with granny smith apples and jalapeno peppers from the back garden.
photo credits: Joe Schram
As the table worked through the entrees we started the movie with our theme specific intro and were then finally able to take a short break before we had to get the popcorn out, this time cajun of course.
photo credit: Kun Kim
Before we knew it, Stanley and Blanche were about to have their 100th argument on the big wall out back which signaled to us that dessert needed some attention. Aimee prepped the Mississippi Mud Pie while I conditioned the Pecan Pie Ice cream.
photo credits: Kun Kim
We closed the night with a small take home treat for each guest as usual. This evening was Aimee's homemade Pralines.
photo credit: Joe Schram
But more important than the sweet, the night ended on the same sentiment that the movie did. And that could not have made us happier.
photo credits: Kun Kim
As I always seem to mention in these recap posts, part of the reason Aimee and I do this is because of the kindness of people. Watching that characteristic leak its way through the evening bonding strangers into friends with the help of, in this case, a thick nutty roux and a multi layered cream based cake gives us such joy. Thanks as always to everyone who attended. You guys are the best.
Our final dinner will be announced very soon. so stay tuned or expect an email. As always, below are some of the recipes from the evening.
Get on our list for upcoming dinners dinners@forkingtasty.com
Recipes:
White bean dip with Tasso
ingredients
2 ounces tasso – chopped into 1/4 inch dice
1 can white beans
2 tablespoons extra virgin olive oil
Salt and freshly ground pepper
Dash hot pepper sauce
1/4 cup finely chopped scallions
directions
Cook tasso in saucepan over medium heat until crispy and fat is rendered.  Set aside.
In food processor, puree white beans with olive oil.  Add hot sauce and salt and pepper to taste.
Place in bowl and top with tasso and scallions. kirby cucumbers peeled and seeded (cut like halfmooms)
scallions
Kielbasa + Chicken Gumbo
ingredients
1 tablespoon plus 1/2 cup vegetable oil
1 pound smoked kielbasa, cut crosswise 1/2-inch thick pieces
4 pounds chicken thighs, skin removed
1 tablespoon spice blend (cayenne, pepper, salt, paprika, chili powder, garlic powder, oregano, thyme)
1 cup all-purpose flour
2 cups chopped onions
1 cup chopped celery
1 cup chopped bell peppers
1 teaspoon salt
1/4 teaspoon cayenne
3 bay leaves
9 cups chicken stock or canned low-sodium chicken broth
1/2 cup chopped green onions
2 tablespoons chopped parsley leaves
1 tablespoon file powder
White Rice (follow standard rice directions)
Hot sauce
Directions
In a large enameled cast iron Dutch oven or large pot, heat 1 tablespoon of the vegetable oil over medium-high heat. Add the sausage and cook until well browned, about 8 minutes. Remove the sausage with a slotted spoon and drain on paper towels. Set aside. Season the chicken with the Essence and add in batches to the fat remaining in the pan. Cook over medium-high heat until well browned, 5 to 6 minutes. Remove the chicken from the pan, let cool, and then refrigerate until ready to use. Combine the remaining 1/2 cup oil and the flour in the same Dutch oven over medium heat. Cook, stirring slowly and constantly for 20 to 25 minutes, to make a dark brown roux, the color of chocolate.
Add the onions, celery, and bell peppers and cook, stirring, until wilted, 4 to 5 minutes. Add the reserved sausage, salt, cayenne, and bay leaves, stir, and cook for 2 minutes. Stirring, slowly add the chicken stock, and cook, stirring, until well combined. Bring the mixture to a boil. Reduce the heat to medium-low and cook, uncovered and stirring occasionally, for 1 hour. Add the reserved chicken to the pot and simmer for 1 1/2 hours, skimming off any fat that rises to the surface.
Remove the pot from the heat. Using a slotted spoon, remove the chicken thighs from the gumbo and place on a cutting board to cool slightly. Remove and discard the bay leaves. Pull the chicken meat from the bones and shred, discarding the bones and skin. Return the meat to the gumbo and stir in the green onions, parsley, and file powder.
Spoon rice into the bottom of deep bowls or large cups and ladle the gumbo on top. Serve, passing hot sauce on the side.
Grilled Corn Cakes
ingredients
1 1/4 cups all-purpose flour
1/3 cup sugar
3/4 cup stone ground yellow cornmeal
2 teaspoons baking powder
1/2 teaspoon salt
3/4 cup milk
1 tablespoon honey
1/4 cup canola or vegetable oil
1 large egg or 2 large egg whites
3 jalepeno peppers (seeded)
2 granny smith apples peeled and diced
1tsp ground cloves
cayenne pepper
directions
Coat a large griddle with oil and preheat to medium-high.
In large bowl, combine flour, sugar, cornmeal, baking powder, spices and salt. Mix well with a fork and make a well in the center.
In small bowl, whisk together milk, honey, oil, and egg. Pour mixture into center of dry ingredients and mix until just blended. Add apples and mix through
Pour 1/4 cup batter onto griddle for each corn cake. Cook 2 minutes per side, until puffed up, golden brown and cooked through.
Green Bean and Fingerling Potato Salad
Ingredients
half
fingerling potatoes
green beans
pper
salt and pepper
Directions
1. blanch green beans
2. boil potatoes for 10 minutes or until tender
3. drain potatoes and cut in thirds or halves
4. place potatoe son a baking sheet and lightly coat with olive oil. Roast at 375 for 10 minutes
5. place onions on top of the potato sand roast 5 more minutes
6. saute beans in oil. sprinkle with cayenne
7. mix beans, onions and potatoes together and serve