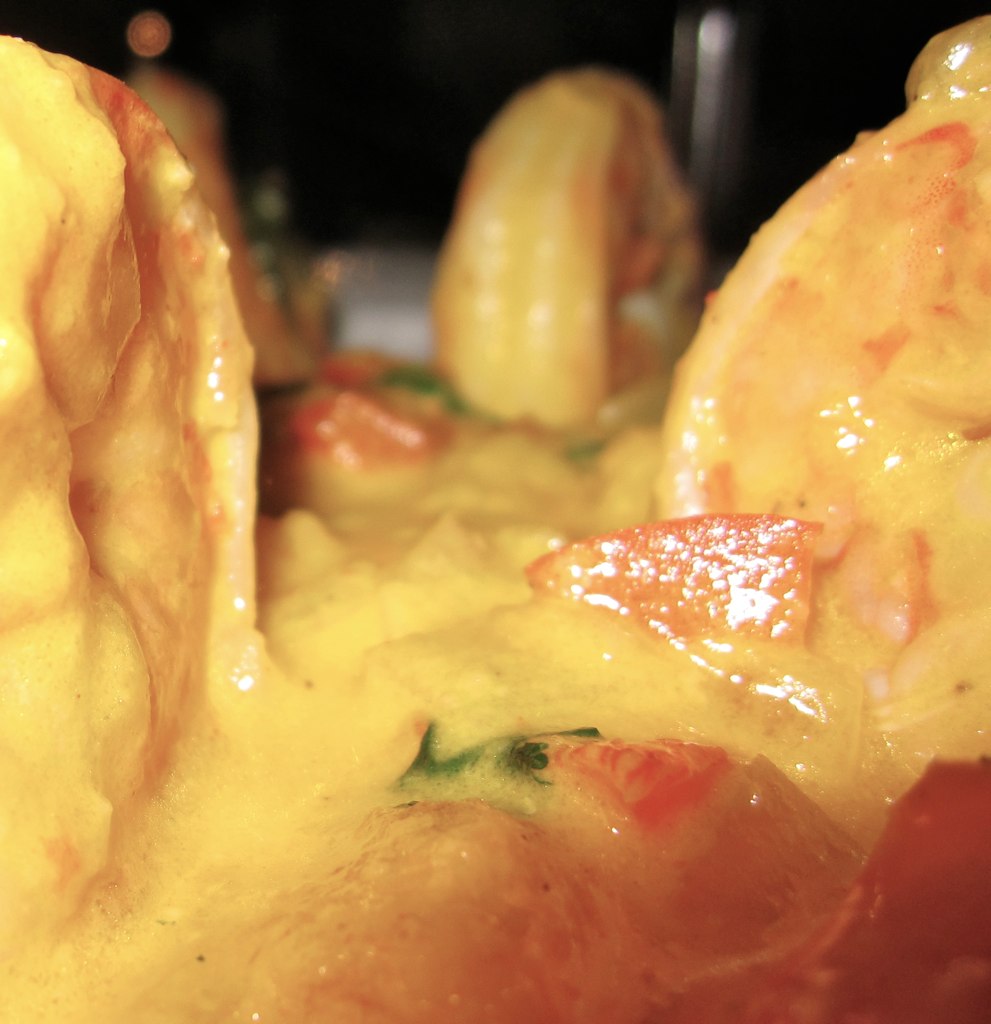 Diabetic Blood Sugar Count
Pre-meal: 84 | Post-meal (1 hour): 95 | Insulin: 5 Units
It was an impromptu double date. Jay and I took our women to a Brazilian restaurant called Rice and Beans. This may be the first time in years that this has happened. We both have to great girlfriends and lucky for us they love food and trying new things. It's always a good time when you eat with the Brothers Tasty and you know a good meal is about to be eaten.
I had never been to Rice and Beans before but it was a small place, about 10 tables. I ordered a prawn dish with coconut milk.
Any time you add coconut to a dish it immediately gets better. I love coconut milk. There I said it and I'll say it again. I love coconut milk! Everyone's dish was good, you know I had a little taste of each of them but mine was the champion of the dinner.
We left Rice and Beans and it started to snow. This was the first time in 2 years my girlfriend Kelsey has seen it snowing. We all decided to celebrate the snow by going a few doors down to ColdStone Creamery. Kelsey and I shared a small cup or Berry Berry Berry Good. ColdStone was not packed, probably because it is the dead of winter here in New York, and Kelsey and I decided to show off our dancing for Jay and Preethi. We tend to do that in random places. By the way, I'm a mean dipper!