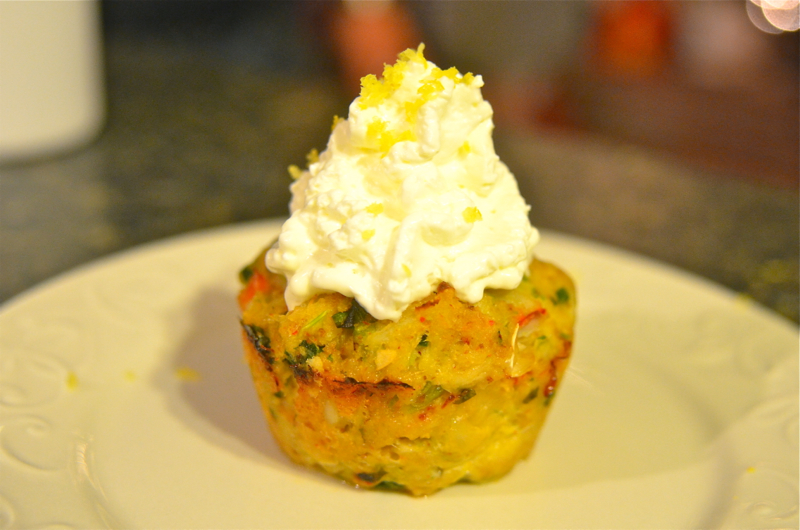 This story is all about the challenge to out do last years dinner. Before we get into that there are a few things I'll quickly clear up so you're up to speed. Italian Christmas Eve is traditionally referred to as "The Feast of the Seven Fishes". To understand the history of this Italian tradition and its origins, read this. To understand the Anello's bastardized version of this yearly feast, review this or this. Now that that's out of the way let's get to the meat of the post, or should I say "the crustacean".
Taking the seven potential fish dishes and focusing them on one fish done seven ways was a formidable challenge. It was first proposed back in September by my Uncle Brian, the ring leader of Anello/Nardone over-indulgence. Taking the challenge under consideration he and I began swapping recipes to attempt a sort of coup de grace Christmas Eve feast. The jury is still out whether we succeeded. Never-the-less, below are the dishes and stories from the front range (electric BTW) on what worked, broke, surprised and wowed.
Dish 1
Lobster Bisque
This rich and tasty soup made it's debut 2 years ago. We decided after it's short break on the bench last year it needed to come back into the starting lineup. It took us several days to break down our lobster allocation on paper. We ordered 31 lobsters and 3 pounds of lobster meat. The bisque called for two raw lobsters so the liquor inside the shell helped flavor the broth. We threw in an extra pound of meat for good measure and doubled up on the cream and booze. The result was a smash hit except for one minor detail. Thickness. We wanted a thicker soup than what resulted so we decided a quick roux would help us out. After all, how could more butter and flour hurt this thick, bold soup.
Dish 2
Lobster Roll
This summer was definitely the year of the lobster roll in NYC as well as perhaps the rest of the US. With Luke's, Redhook Lobster Pound, Ed's and, my own neighborhood favorite, Lobster Joint turning out as many sammy's as their customers can claw up, I decided to pay homage to the trend with my own concoction. Granted I stole a few secrets from the aformentioned lobster leaders, researched Maine's original recipes and did a bit of test kitchen work before calling anything "my own" Lobster salad (the base for any great roll). For me, the key is the cucumbers. Cucumber came up in a lot of recipes during research and I love the fresh taste. The Canadian is Indian. I know, confusing but go with it. My mother-in-law makes a mean raita, a traditional cucumber and yogurt Indian sauce. I thought I could borrow the principals of a raita to keep my lobster salad light and cool but still creamy and decadent. That should make for a winning roll. The trick payed off with amazing success. It was one of the best dishes of the seven for sure. The only downfall was finding the proper buns. Tough to do in NYC. Even tougher to do in Port St. Lucie, Florida. Where? Exactly.
Dish 3
Lobster Pouch
What can be better than a buttery To-Go pouch full of lobster? That's obviously rhetorical but the answer, if you must, is nothing!…except maybe number 5 on this list. But for convienience you can't beat this. Especially when you are preparing 6 more dishes to feed the hungry 20 plus people eagerly waiting at the 30 foot table next to the heated pool and jacuzzi. Yes, the difference between the kitchen and the table are worlds apart. Of course we didn't just stuff these glistening pockets with straight lobster. Six tablespoons of unsalted butter, finely chopped scallions, some white wine, heavy cream, a pinch of flour and a little salt and pepper mixed with the 2 pounds of lobster formed our heart-stopping stuffing. After about 15 minutes in the 350 degree oven these crispy, flaky triangles welcomed us to discover their soft, moist surprise inside. Phyllo is a great ingredient to use to quickly and easily make something tasty and impressive. Next time you have some left over anything consider a phyllo pocket. You might just find your favorite new appetizer.
Dish 4
Lobster and Shrimp Risotto
We've had risotto on the menu for a few years now but we've laid off the lobster until now. Keeping in theme we tossed in a pound of lobster meat along with a pound of shrimp. I wanted to keep some of the silkiness of the risotto intact but  also wanted eaters to see the fish while they ate. The compromise was chopping the fish into about quarter inch pieces. The rest of the risotto was fairly standard. I like risotto cream free and so I normally just use stock (chicken in most cases). Since we had crazy amounts of lobster shells and dairy was in almost every dish, I followed suit. I substituted a cup of lobster stock for the chicken stock towards the end of the cooking process. It gave the rice just a bit more sea flavor to compliment the visual chunks of meat. Pure fish stock and no chicken stock would certainly make this too fishy. At the very end, after I added the lobster and shrimp, I finished the dish with 3/4 cup of heavy cream. Yes it was an over the top move but the table seemed to revel in the extra creamy, dairy driven delight each rice kernel contained as it grabbed some lobster and shrimp with each bite.
Dish 5
Lobster Lollipops
Lollipops were a bust. In theory they were great. On paper they were beautifully dramatic. In the kitchen they were a mess. The recipes we found all called for using raw lobster chunks in a beer batter on a stick. We substituted beer batter for tempura because we wanted a slightly lighter pop. (Don't ask why. I know we are inconsistent.) As the deep fryer reached temperature our first few trials slipped from the stick, clumped up the batter and spit out the undercooked lobster. We needed to call an audible. We 86ed the sticks, changed the batter and made our lobster chunks bigger. We dropped those, sans sticks, straight into the fryer resulting in the perfectly cooked, organic looking batter designs you see above. To accompany this "saved" course we made a quick garlic/lemon aioli and an asian hot sauce based on Sriracha. A good save but not our best dish of the night. I'd be surprised if this sees a repeat visit next year.
Dish 6
Steamed Lobster with drawn butter
Of the 31 live lobsters purchased 21 were reserved for steaming. The evening usually starts with two giant propane fueled burners raging like  F16's in the far corner of the pool. Atop these after burning torches sits two goliath steel pots filled with water. As soon as they begin to bubble we start dropping lobsters. About four per pot at 11 minutes a round. With a quick calculation I'm sure you realize this is a 4-5 batch operation and therefore takes a bit of time. One man is usually designated to this job as their sole task for the evening. I said man and I meant man. See, one odd thing about my family, which breaks the stereotypical Italian-American tradition, is woman don't come in the kitchen at Christmas. It's not that they are not allowed. It's just that the men do all the prep, cooking and cleaning (or most of the cleaning). The woman sit out by the pool sipping wine, chatting and noshing as we send courses out to the table. It works out great but probably isn't what you expect given The Sopranos and Goodfellas education you possess.
Dish 7
Lobster and Crab Cupcakes
The first picture of this story is the last official lobster dish. I though cupcakes would be fun to play with. To serve a savory cake last on the menu makes it that much more psychologically pleasing. The cake was not a flour cake at all. In fact it was the farthest thing from a cupcake. I modified a basic crab cake recipe to make it a little less dense and, of course, added in the lobster. These were placed in cupcake pans and put in the oven to warm and crisp up. In the mean time I prepared a lemon tarragon cream for the frosting. Most of you know I don't subscribe to the molecular gastronomy craze but in this case it seemed appropriate. I pulled the hot cakes from the oven and tried to frost one. As I triggered foam from my nitrous charged container the heat from the cakes blew the frosting off the cake top. I tried a second cake. Same result. I realized there was a barrier created by the hot cake and the very cold foam. When the two would collide they would repel each other spraying the foam away from the cake. Very cool to see the science in action. A quick remedy was to allow the cakes to cool just enough for this barrier to be eliminated. When the cupcakes hit the table we heard oooohs and aaahs but they were barely touched. It seemed the previous six courses had taken their toll on the stomachs of the eaters. The kitchen quickly snapped up a few. They were tasty but next year I'll opt for mini cupcakes so they become bite sized finishing snacks.
Despite the full bellies we kept going with a few audibles and creative twists.
Addition 1
Lobster and Shrimp Stuffed Puff
About midway through the above frenzy we created this dish from the left over risotto stuffing. Mixing in some scallions and old bay we created a make shift stuffing for a box of puffed pastry found in the auxiliary refrigerator. Yes, we were operating in a double refrigerator situation. It's a glorious thing. Again we had used a buttery, flakey vessel to deliver our savory lobster and shrimp. This was another big hit at the table. We started to see a theme. Flakey, warm, buttery dough is king.
Addition 2
Lobster Shaped Strawberry Semifreddo
As a final lobster dish and the inevitable bridge to the dessert course, I decided to whip up a strawberry semifreddo. Recently I have become quite interested in alternative cream desserts beyond the typical ice cream. I blame the panna cotta and gelatos in Italy. I topped the semifreddo with finely chopped strawberries to give the bottom a bright red color and add some extra flavor. My intention was to create a giant lobster using a cake mold but all I could get my hands on was a cookie cutter. So I made baby lobsters. Truthfully not the prettiest or easiest of dishes but it did taste great. One miscalculation was with the water content of the strawberries. They froze solid making the cutting difficult. I should have macerated them with some wine or booze. This would have kept them from completely freezing because of the alcohol. Lesson learned. In the end I discovered a semifreddo to be a simple alternative to home made ice cream if you don't have an ice cream maker on hand. Give it a a try.
You may be wondering who ate all this food.
There are too many people to name. The house is sort of a swinging door of friends and family on Dec 24th. Below is a glimpse into the core family and main eaters of the 4 day, seasonal food extravaganza. Chalk each of them up for about 40,000 calories each. Of course yours truly is missing from the shot but believe me, I ate.
The Eaters