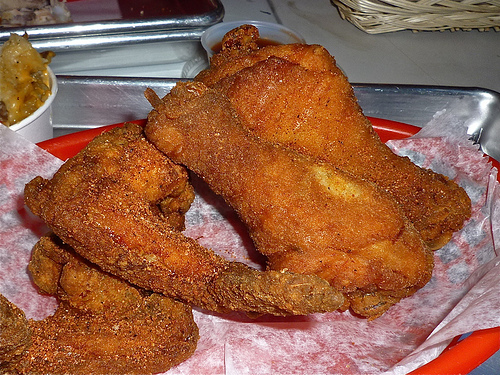 Sometimes you've gotta take stock. Reflect on things. See where ya stand. I decided today would be a good day for that. After more than 12000 days on this planet, if the saying is true, I guess this is what I am. Many of you asked what I would eat today so, here is every bite and gulp.
1. Dunkin Donuts Medium Coffee
Skim milk no sugar
2. Starbucks' Blueberry Muffin
3. Honey Crisp Apple
4. Poland Spring 1 liter bottle of Water
5. Italian Hero
Black Forest Ham, Sweet Soppresata, Provolone, Roasted Peppers, Red onion, oil and vinegar on Ciabatta bread
6. Trader Joe's Coffee (Home Brewed)
7. Three Milano Cookies
8. A Piece of Trident Splash Gum
9. Fried Chicken
Bell and Evans Hill Country Hill Country Classic. 3 Drums and 1 thigh.
10. Buttermilk Biscuit
11. Cole Slaw
12. Mint Iced Tea
13. Mineola Tangerine