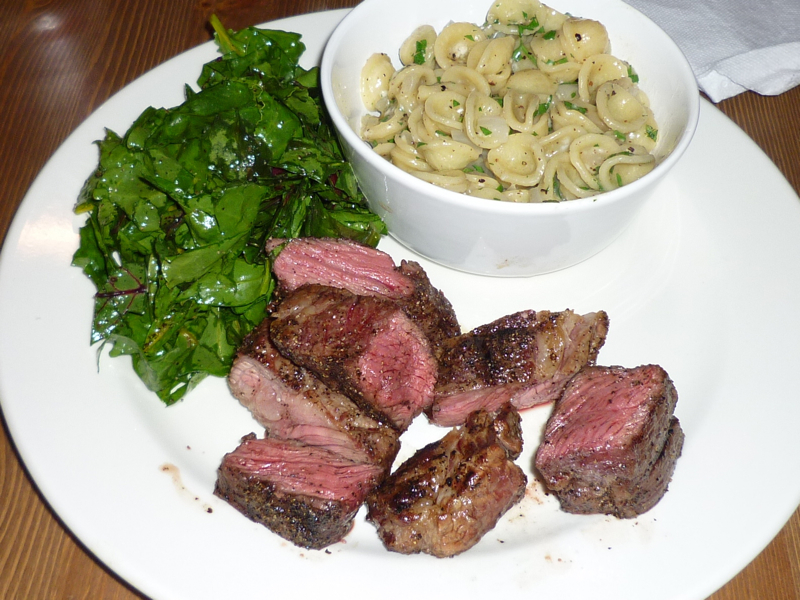 Costco is my new butcher
Not really but I tell you the way they cut their short ribs makes for an amazing grilled steak. They are so tender all they need is a little salt and pepper. The other night I paired it with some orchiette and beat greens. The greens were another REEL TASTY leftover simply dressed with really good olive oil and some S+P. Splash of cider vinegar. The pasta was butter based with some pecorino cheese and parsley. To accent all that food, I polished off the opened bottle of Zin from Saturday's supper club.
Truth be told, I have many butchers. Costco for short ribs, Mario's for braccioles, JPB for kobe cuts, Dickson's for the less common cuts and Florence for lamb. Pork and chicken is a whole different world and a whole different post.